Marcus Jansen documentary chosen as opening night film for Fifth Annual Fort Myers Film Festival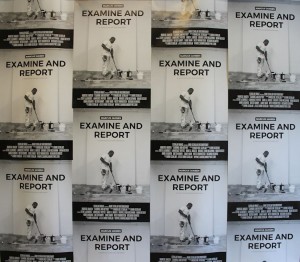 Filmmaker John Scoular has lensed a documentary about the life and art of internationally-acclaimed artist Marcus Jansen. Titled Marcus Jansen – Examine and Report, the 52 minute documentary has been selected for its world premiere screening on opening night of this year's Fort Myers Film Festival, which starts with a red carpet gala at the Barbara B. Mann Performing Arts Hall on April 7, 2016. Examine and Report explores Jansen's motives for painting and gives historic insight
into some of his socio-politically charged works that have roots in Graffiti, Street Art and other German and American Expressive movements. The film was shot over the last year in New York, Miami, London and Fort Myers and will be part of Jansen's museum and DECADE book tour.
"I can't tell you just what this means to our community to be playing the world premiere of this film right here in Fort Myers," FMFF director Eric Raddatz commented. "His work continues to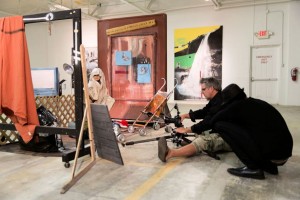 be such an international inspiration. One day you will look back on this moment and realize you got to see something truly amazing with this one."
The film takes a look at Jansen's first childhood years and influences, which were spent in the Bronx and Queens, New York. He was later transplanted to Europe and educated in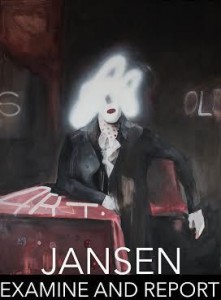 Moenchengladbach, Germany in a German speaking school where he studied commercial painting and graphic design. Jansen is a Gulf War veteran who started selling his art from street corners between Prince street and Broadway in New York City as part of the so called "Prince Street Kings" moving later to international exhibitions and museum collections around the world after his discharge from the military.
Jansen is showing his work as part of a major museum traveling solo exhibition over the next two years, kicking off with the world premiere at the Barbara B. Mann Performing Arts Hall.
The gala begins at 5:30 with the film starting at 7:00 p.m. sharp. Find out more soon at www.examineandreport.com.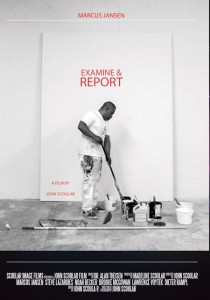 Related Articles.