LYR and Young Dead's Angela Pane perfect Intellectualization Monday fit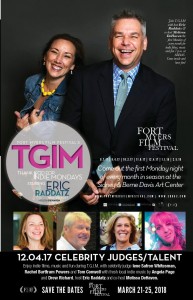 Eric Raddatz and Melissa DeHaven take great pains to introduce T.G.I.M. audiences to the interesting talent in local music scene, particularly the indie genre. In August , it was transmutative grunge/alternative rock singer/songwriter Frankie Colt. Homegrown triple threat country/pop songstress Chloe Friedman followed in September, delighting the T.G.I.M. crowd with her beautiful voice and Nashville-inspired sound. October brought former Platters front man, Al Holland, who comes to T.G.I.M. even when he's not performing, often bringing insight and perspective to the discussions following each screening. And last month, Ursa Major singer/songwriter Emma Arnold paired with cellist WGCU's John Davis.
F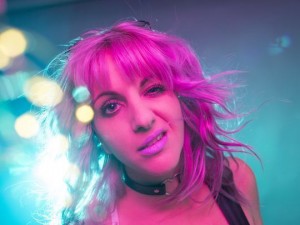 or December, the duo of Angela Page and Drew Richard will perform before and at intermission on Thank God for Indie Monday.
Pane is emblematic of the folks who show up for Intellectualization Mondays. She is not only the grrl front for post-punk band The Young Dead, she's the guiding force behind Love Your Rebellion, which she founded in March of 2011 after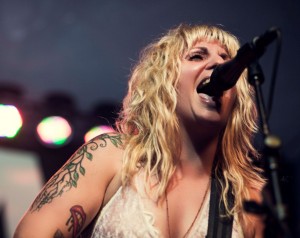 graduating with her MFA from Goddard College. Through the arts, videography, writing and publishing, YLR gives voice to marginalized populations and experiences in an ongoing effort to develop Southwest Florida into an inclusive, cutting-edge area.
For years, Angela has worked diligently through LYR podcasts, articles and other means to inform and educate Southwest Florida women and men on an array of important ,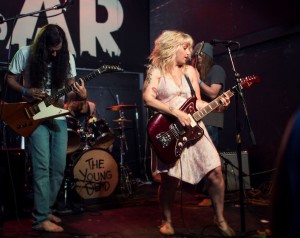 intersectional feminist issues. In LYR's most recent podcast, for example, Round Table Rebellion panelists delved into attitudes about sexual violence that permeate society, creating rape culture, exploring ways in which sexual violence is trivialized or normalized, how objectification plays a role in rape culture, and what can be done to help erode it.
Where was Angela when T.G.I.M. screened Olha Onyshko's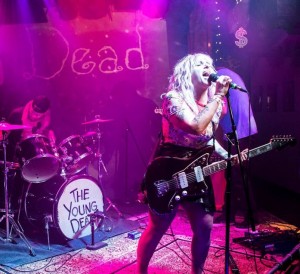 documentary-in-progress, Women Stand Together?
Pane's views on the role of women in the male-dominated music industry are especially salient and anticipated the accusations made in the past sixty days against entertainment moguls including Harvey Weinstein, Russell Simmons, and a veritable legion of producers, directors, writers and actors. But leaving sexual harassment and assault aside, gender bias and inequality is endemic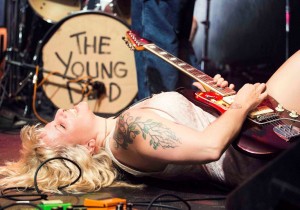 within the industry. "[T]he contributions women have made in music are largely overlooked, undermined, and excluded," Pane wrote in May of 2016. "When women are allowed into music's boys' club, they face sexism that challenges their competency and purpose as musicians. With so much stacked against them, female musicians have still muscled their way into the music industry–but not without a fight.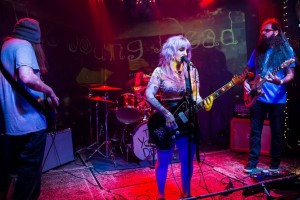 That's why it's so important to celebrate the women who have paved or are paving the way for women and girls across music genres."
As important as "Me Too" and the role of women in the music industry may be at present, Pane does not confine herself to issues pertinent to the fourth wave of feminism. She recently teamed up with Frankie Colt to produce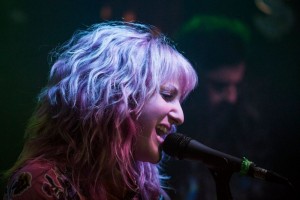 Fort Myers Rock for Equality, a party for the purpose of promoting unity in the aftermath of Charlottesville that directly benefitted SURJ – Showing Up for Racial Justice and Planned Parenthood of Central and Southwest Florida.
But Angela is not attending Monday night's T.G.I.M.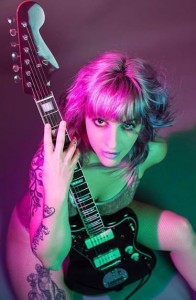 as a celebrity judge (although with her keen powers of observation and finger on the pulse of feminist zeitgeist, she clearly could be). She is partnering with singer/songwriter Drew Richard to provide the evening's entertainment, and musically-speaking, that's terrific. Her vocals in The Young Dead range from mid-tone timber to a snarling, manic girl-scream that matches her Twin Reverb.
If The Young Dead is new to you, the band fuses classic and modern gear to give fans raw, powerful, hard rocking tunes. Its sound synthesizes the best aspects of grunge, punk, and post punk, Collin Mannon's guitar contributing screech, whine, and buzz to Pane's vocalizations while Bassist Kristian Delay and drummer Pete Flower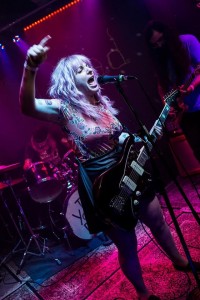 providing stellar melodic and rhythmic hues to the band's colorful aural arrangement. Together, the Young Dead are a hard-hitting, ear-sizzling experience.
The Young Dead claim Nirvana, Hole, Sonic Youth, Pixies, Failure, the Distillers, PJ Harvey, Patti Smith, Stooges and Smashing Pumpkins as influences. Pane, herself, channels a companionable mix of Stevie Nix and that "tiara-wearing bitch from hell," the ineffable Courtney Love.
And what of the band's name? It derives from an exceptionally poignant short story by Milan Kundera that's titled "Let the Old Dead Make Room for the Young Dead."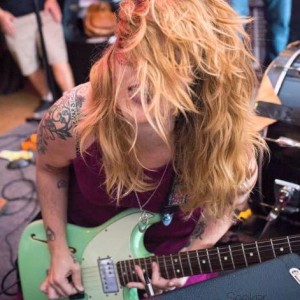 Neither Page nor her bandmates have elaborated on their connection to the story, but the piece explores themes of aging, mortality and the memorials to youth we construct in our mind's eye in the context of two lovers who experience a chance encounter on a busy street some fifteen years after the end of their brief but torrid extramarital affair when he was 20 and she was 40. Now divorced, he is astounded by the sudden realization that he has accomplished so little. ("When he thought about this he felt embarrassed, yes, he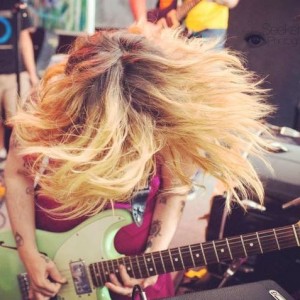 was ashamed because to live here on earth so long and to experience so little – that was ignominious.) Recently widowed, she contemplates the significance of impending mortality. ("Every man accomplishes something, which in itself may be most modest, but that in this and only this is his value," she says, expressing the pathos of our reality.)
"Let the Old Dead Make Room for the Young Dead is a story full of juxtaposition, and while conceding that "time passes more quickly than man is able to live,"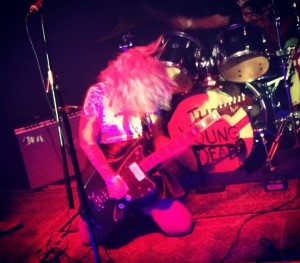 the story's characters and author simultaneously acknowledge that we nevertheless remain the same person we were during our youth – even as our superficial shells begin to crack, wrinkle and crumble.
Pretty heady stuff, and another reason that Angela Pane is a lock to fit right in. Thank God for Indie Monday takes place in the grand atrium of the Sidney & Berne Davis Art Center in downtown Fort Myers. Doors open at 6:30, with the films s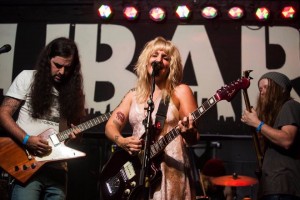 creening promptly at 7:00 p.m.
December 1, 2017.
RELATED POSTS.