Morgan Marie and Alec Prorock to entertain at February T.G.I.M.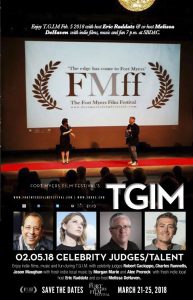 Cineastes are in for a treat at tomorrow night's season-ending T.G.I.M. screenings. That's because the evening's entertainment consists of the indie sounds of Morgan Marie and Alec Prorock.
Morgan Marie is a vocalist from SWFL best known for her throwback sound. A jazz singer at heart, Morgan Marie has been involved in a variety of projects, from country and pop to jazz and blues.
Her musical companion, Alec Prorock, is a musician and multi-instrumentalist residing in Fort Myers, Florida, where he attends the Bower School of Music & The Arts at Florida Gulf Coast University. He released his debut solo album "Cloud Chameleon" on February 14, 2016. Alec is a student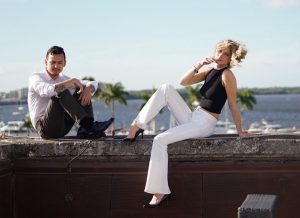 of the master musicians Matthew Sonneborn, Dan Miller, and Danny Jordan. Learn more about them at https://www.morganmariemusic.com.
Morgan and Alec began working together in the Spring of 2017, merging their mutual love for jazz into an eclectic mix of original music and classic covers. When Alec and Morgan Marie aren't performing their acoustic duo set,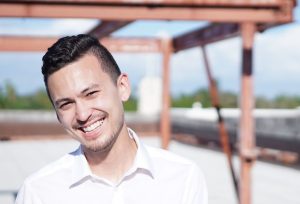 they partner up with notable instrumentalists in the SWFL area to perform at larger venues and events. "Morgan Marie and the Uptown 3" is the full-band version of Morgan Marie Music. Complete with percussion and horn, The Uptown 3 adds to the throwback sound Morgan Marie is known for. Instrumentalists such as Jay Heavelin, Don Mopsick, Bobby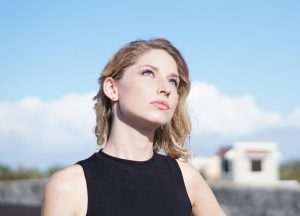 Ryan, Jose Corderro and others have joined Morgan Marie and Alec on stage. For more information on booking the full band, contact us here.
February 4, 2018.
RELATED LINKS.