Photographer Barrie Wentzell in the frame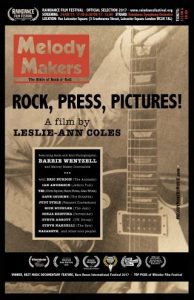 At the close of last night's season-ending T.G.I.M., host Eric Raddatz announced that the opening night film for this year's Fort Myers Film Festival will be the rock documentary Melody Makers directed by Leslie Ann Coles. The documentary captures the birth of rock 'n' roll journalism through the aperture of Melody Maker magazine and its chief contributing photographer from 1965 to 1975, Barrie Wentzell.
Born on May 25, 1942 in northern England, Barrie was educated in Kent and London, attending Maidstone Art School in Kent in the late 1950s. During the early 1960s, Barrie worked in the worlds of fashion, music and advertising. But in 1965, the image he made of a young Diana Ross during a chance encounter with the yet-to-be global superstar made the front cover of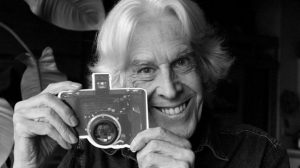 The Melody Maker, England's most renowned music publication. The photo caught the attention of Bob Houston, the assistant editor at the time. Houston contacted Barrie and signed him on as exclusive chief photographer for the paper.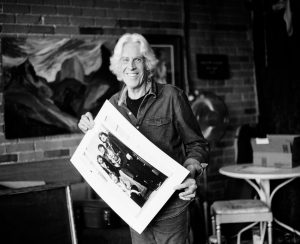 Barrie went on to shoot for the Melody Maker from 1965 until 1975, one of the most important decades in the history of popular music, photographing many unknown musicians who would later become legends and household names. Celebrated artists such as Louis Armstrong, Aretha Franklin, Count Basie, Jerry Lee Lewis, Little Richard, Bob Dylan and Joan Baez and rock and roll icons such as The Beatles, The Rolling Stones, The Who, The Kinks, Jimi Hendrix, Eric Clapton and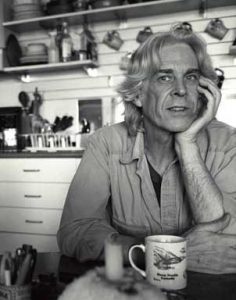 countless more all have their place in Barrie Wentzell's vast archive.
In 1975, Barrie abandoned his Soho studio, leaving photography and the longest running party behind to move to the Isle of Wight and pursue a completely different direction. Barrie continues to contribute his work to exhibitions, museums, private collections, books, CD's and DVD's worldwide and licenses reproduction rights for his images to the media. He is currently working on a book of his own to coincide with a documentary film and international exhibition. Barrie lives and works in Toronto, Canada.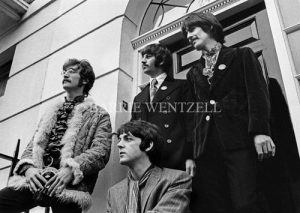 Money Makers will appeal to anyone who possesses even a passing interest in rock music and the journalists who helped make the bands and music of a bygone era. Those who relish insider stories will be completely overtaken with delirium and may find it difficult to wait until the Film Festival's opening on March 21 at the Barbara B. Mann Performing Arts Hall. And there's the possibility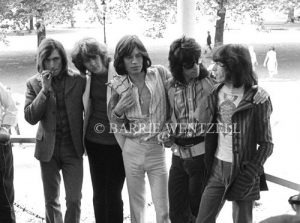 that the filmmakers and even a couple of the stars might show up for the opening as well.
The 8th Annual Fort Myers Film Festival takes place at multiple venues throughout Fort Myers March 21-25, 2018.
Get your tickets now. The cost is just $10 for the film and only $49 for VIP tickets, which include the pre-screening and after parties.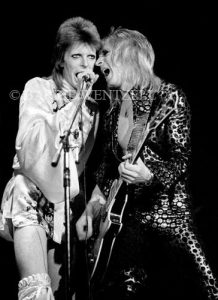 February 6, 2018.
RELATED POSTS.