'RBG' doc filmmakers Betsy West and Julie Cohen in the frame
In a major coup, the Fort Myers Film Festival has secured the rights to screen RBG at this year's four-day, five-night event. The documentary about United States Supreme Court Justice Ruth Bader Ginsburg has only been seen once before – on January 21 at the Sundance Film Festival in snowbound Park City, Utah. Betsy West and Julie Cohen directed the film
Betsy West is an Emmy-winning filmmaker, journalist, and educator. A 20-year veteran executive with stints at ABC and CBS, she has produced the news programs Nightline, 60 Minutes, and 48 Hours. Her film work includes The Lavender Scare,
The 4%: Film's Gender Problem, and Constantine's Sword.
Julie Cohen is an award-winning filmmaker and producer with eight feature-length documentaries to her credit. Her films include The Sturgeon Queens, American Veteran, and Ndiphilela Ukucula: I Live to Sing, which won a New York Emmy Award.
"Supreme Court Justice Ruth Bader Ginsburg is a rock star, but you may not fully understand why," state West and Cohen about the subject of their film. "This documentary will tell you how she earned the 'Notorious RBG' nickname. From the early years when she pushed past outrageous sexism to become the top lawyer fighting for women's rights, to the present when she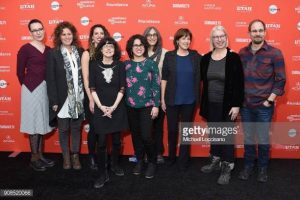 does 20 push-ups as easily as she writes blistering dissents."
They had both interviewed Justice Ginsburg in the past, but as she began to gain pop culture cred among Millennials, they thought it high time to do a documentary about the unlikely 5'1" 84-year-old gender equality icon who has worked assiduously for more than half a century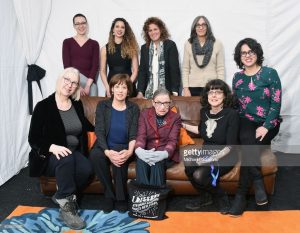 to release women from second-class status. Their biggest challenge, however, was gaining the Justice's confidence and trust. The filmmakers gave a fascinating interview about the film to Breandrea July for Women and Hollywood [which you can read here] and Amanda N'Duka for Deadline Hollywood [which you can read here].
Following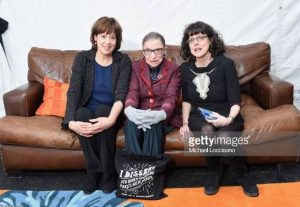 the Sundance Film Festival, Magnolia Pictures and Participant Media purchased the worldwide distribution rights to the film. Co-producer, CNN Films, retains RBG's U.S. broadcast rights, and will air the documentary in May. But prior to that, you can only see it during the 8th Annual Fort Myers Film Festival. It will be shown twice on Saturday, March 24 at FMff's newest screening partner,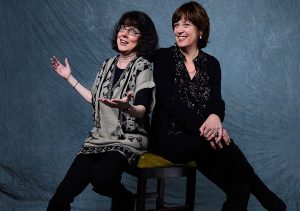 AMC Classic Merchants Crossing 16 in the Merchants Crossing Mall at 15201 N. Cleveland Ave., North Fort Myers, FL 33903. Show times are 1:00 and 5:00 p.m. The film's runtime is 97 minutes.
February 28, 2018.
RELATED POSTS.