Melissa Farman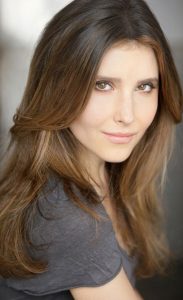 Melissa Farman is an SAG actor and filmmaker.
Ready is Farman's first film. With Ready, Melissa wanted to portray the women she knew as a child, whose sublimations inspired her own artistic sensibilities. She wrote, directed and produced the film after participating in writers' rooms on the TV shows on which she appeared and shadowing directors such as Mary Harron, Mick Jackson and Jay Roach (to name a few), who encouraged her to develop her own material and execute her vision as a storyteller.
On the acting side, Melissa is best known for playing opposite Claire Danes in HBO's award-winning Temple Grandin (she was Temple's blind college roommate, Alice) and portraying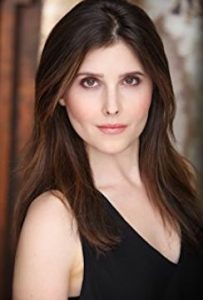 Bristol Palin in the HBO telefilm Game Change (which starred Julianne Moore, Woody Harrelson and Ed Harris). You may have also seen her in Season 5 of Lost, where she played a young (and pregnant) Danielle Rousseau. Other credits include the television series Timeless (Irene Curie), an episode of NCIS: New Orleans ("If It Bleeds, It Leads," 2016), thirteen episodes of the Western drama series Strange Empire (where she played Dr. Rebecca Blithely), the 2013 TV movie Call Me Crazy: A Five Film (she was Izzy), an episode of Elementary ("Dirty Laundry," 2013), the 2012 TV movie The March Sisters at Christmas, Perception (Joan of Arc, 2012), CSI: Crime Scene Investigation ("Trends with Benefits," 2012), The Moth Diaries,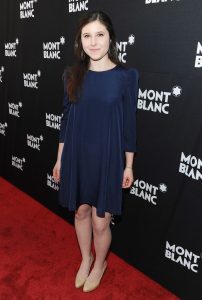 NCIS ("Tell-All," 2011) Law & Order: SVU ("Sugar," 2009), Cold Case ("Witness Protection," 2009) and the 2008 short film Love, Lies and the Internet.
Although she was born in New York, Melissa was raised in Paris, France. She studied ballet and jazz and especially connected to poetry at an early age after being assigned to read Victor Hugo's Tomorrow, at Dawn, which deals with the poet's feelings about the untimely death of his daughter. At age ten, she was accepted into the exclusive Bilingual Acting Workshop for professional actors in Paris. (She is fluent in English, French and Spanish and has also studied Mandarin Chinese.)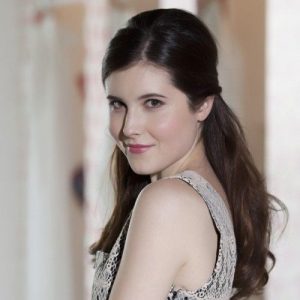 Melissa postponed her business studies at the University of Pennsylvania to explore artistic endeavors in Los Angeles. She was about to return to the university when a manager, who discovered her in an acting class, urged her to remain in Hollywood a bit longer. The actress soon earned her Screen Actors Guild card after being cast as a young (and pregnant) Danielle Rousseau on the hit ABC series Lost. She never returned to the University of Pennsylvania, but she did go back to school. She graduated Summa Cum Laude in 2013 from the University of Southern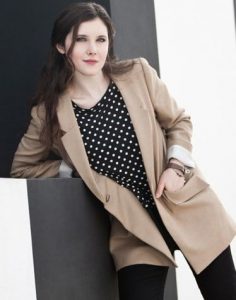 California with a degree in English Literature (she also majored in Political Science).
Farman continues to take on a diversity of roles as one of Hollywood's rising young talents.
#BeYou.
March 12, 2019.