Ready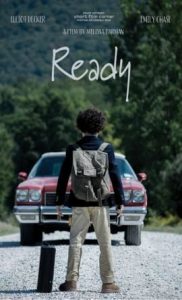 Among the short films juried into this year's Fort Myers Film Festival is Ready, a riveting motion picture about Sylvia and Adam, a mother and son who live together on a sprawling but crumbling estate. Struggling with clinical depression, Sylvia can barely function, and it falls upon Adam to take care of both himself and his mother, including keeping track of her medication and making sure she takes the correct doses at the appropriate times. But through the black fog of her depression, Sylvia is clear about one thing. She must push her boy out of the nest before his chance at childhood is forever lost. We join them in the film as Sylvia creates one final, lasting memory for Adam to take with him. On their last night together before she releases him into the world, they stage a party to celebrate the end of their relationship.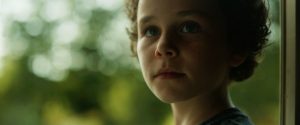 Poignant and painful, the short is the creation of Melissa Farman, an accomplished actor who is best known for playing opposite Claire Danes in HBO's award-winning Temple Grandin (she was Temple's blind college roommate, Alice) and portraying Bristol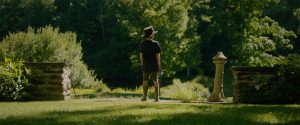 Palin in the HBO telefilm Game Change (which starred Julianne Moore, Woody Harrelson and Ed Harris).
The film was screened earlier this season during September's T.G.I.M. (Thank God for Indie Monday),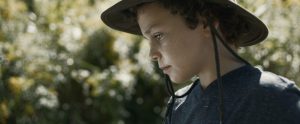 for which WGCU producer/reporter John Davis, 96.9 FM radio personality and actor Jason Drew, Diva Diaries Stephanie Davis and SalusCare founder and director Marc Collins served as celebrity judges.
"I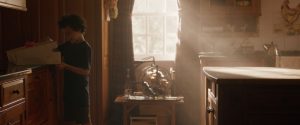 really, really enjoyed that film," said John Davis. "I thought it was shot beautifully, the actors were amazing, and I thoroughly enjoyed all the symbolism, such as the daisies signifying both innocence and death."
Davis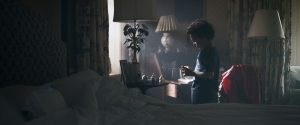 was struck by the way in which Farman blurred the line between little boy and caretaker (which gave impetus to Sylvia's decision to finally let Adam go). He also liked how the viewer is led to believe the story is about the little boy leaving when, in actuality,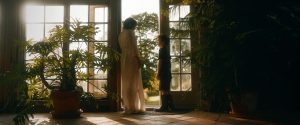 it is as much about Sylvia's departure from her tormented existence.
"I really liked it," Davis concluded. "A Plus!"
"There was a beginning, middle and end," touted Jason Drew.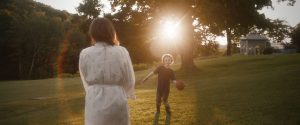 "It made you think. It made you feel. It raised a lot of questions on an emotional-psychological plane, things that made you go, 'hmmm.'"
Drew also reacted to the ambiguity built into the fabric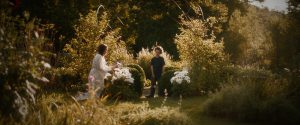 of the film about the jeopardy that Adam was in.
"Melissa Farman, who wrote and directed it, needs a good shrink," quipped Drew, drawing laughs from the audience.
"But no, no,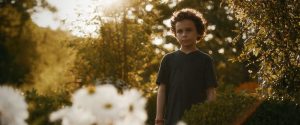 I liked it. It gets an A Plus."
An accomplished actor and director herself, Stephanie Davis knows how to break down a film as well. "From the very beginning, it pulled me in and engaged me. The young actor had so much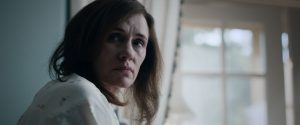 charisma and stage presence that I was really invested in him, even as he sat on the bridge and was fishing. I loved the music in this film. The whole sound track set the stage. I enjoyed a lot of the symbolism, like how toward the end of the night [of the farewell party],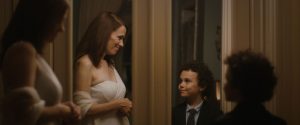 the daisy was really wilting, but then as he left the house [the next morning], he had a fresh new daisy."
Stephanie also applauded the camera work (Oren Soffer was Director of Photography) and the use of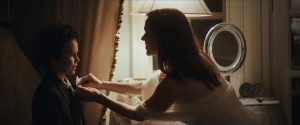 natural lighting.
Ready fell squarely within the wheelhouse of celebrity judge Marc Collins, who owns and directs SalusCare of Fort Myers. "I thought the film was fantastic, and hope that it's something that a lot of people can see.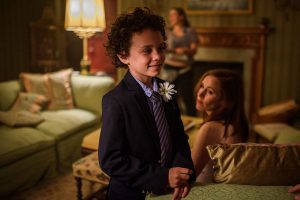 [Sylvia] obviously had mental health issues and that's a lot of people's reality, and I guess that's what I got the most out of it. I thought the actors were great. It was believable. It wasn't out of the realm of what can be. It was a sad reality. I think that what was most daunting for me was the hurt of the child. Like the release at the end when he screamed."
Like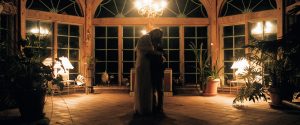 Stephanie Davis, Collins also cited the music in Ready as an element that enhanced the emotion and psychological drama playing out within the confines of the film. And possessing an ear for Blues (along with audience members Al and Cheryl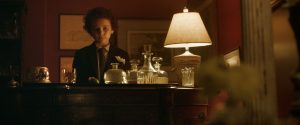 Holland (he being a member of The Platters from 1992 to 2002)), Collins immediately identified the vocals as belonging to one Ruth Lee Jones who performed in the 1940s and '50s under the stage name Dinah Washington, whose recordings between 1949 and 1955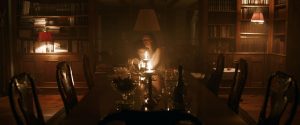 were consistently among the top ten hits on the rhythm-and-blues charts.
Both the judges and audience members indulged in wide speculation about the cause of Sylvia's depression. Was she bereft over being dumped by Adam's father,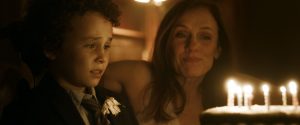 or had he left because of he was unable to deal with her mental illness. The filmmaker doesn't give many clues about the cause or trigger for Sylvia's depression aside from her husband's absence and the rundown condition of the estate,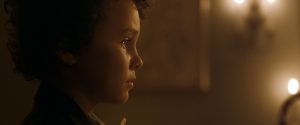 which may belie financial concerns. But depression is a complex malady. In addition to outside stressors, some people are just more vulnerable, such as men and women with certain personality traits (like low self-esteem) or a family history of depression and suicide,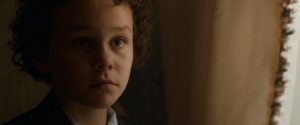 which can be complicated by using alcohol and drugs to cope or self-medicate.
For the part of Sylvia, Melissa Farman chose Emily Chase, an established theater actress and singer based in Los Angeles.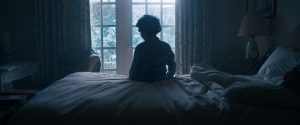 A member of the Antaeus Company, Chase has acted in many plays and won an Ovation Award for Peace In Our Time. She's also performed at South Coast Repertory, Taper Too, the Harold Clurman Theater (Off-Broadway), The Getty Center,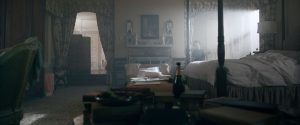 24th Street Theater, FreightTrain Shakespeare (Drama-Logue Award), Royce Hall, Theater 40, LATC, and more. Her television credits include Step By Step, Sisters, Picket Fences, and the web series Craft Beer. As a singer, Emily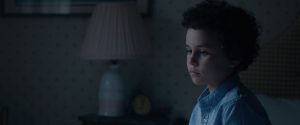 has performed in countless musical theater productions and workshops with Antaeus, Overtone Industries, ANMT, ASK, and at venues like the El Portal and Wiltern Theaters. Emily's singing can be heard on CDs, commercials, and Japanese restaurant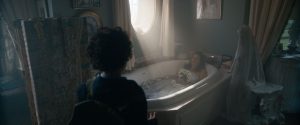 soundtracks! She teaches acting at Antaeus Academy and USC, and has taught acting and voice at AMDA, A Noise Within, and the University of California. She privately coaches, and is both a session singer and voice actor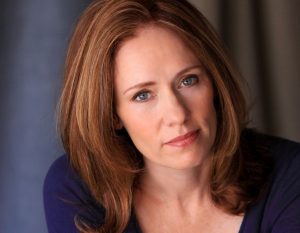 as well.
Adam was portrayed by Elliot Decker. Ready is far from his only film. He is also known for three others, Walk the Prank (2016), Fresh Off the Boat (2015) and Veep (2012). While September's T.G.I.M. celebrity judges and audience members were all blown away by Decker's performance in Ready, none commented on the chemical bond that exists in the film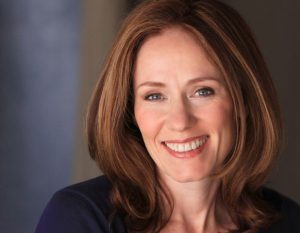 between Adam and Sylvia. They come by it naturally. Elliot is Emily Chase's son in real life.
Ready screens in the Sidney & Berne Davis Art Center as part of the 6:00 p.m. RAD Shorts block on Saturday, April 13.
#BeYou.
March 12, 2019.