On the Way to Lovetown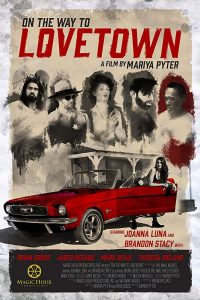 Among the short films juried into this year's Fort Myers Film Festival is On the Way to Lovetown, a 15-minute love story/action film from Magic Hour Productions, an independent production company dedicated to producing character-driven narrative films and documentaries.
In the film, the road to a city named "Lovetown" becomes the site of a roadside fight to the death between a hot ex-teacher named Sunny and most wanted criminal Monroe. Featuring a strong female protagonist, the story unfolds in an unexpected way, with Sunny saving her loved one and avenging her family. The film stars Brandon Stacy, Brian Gross, Theresa Ireland, Jared Degado and JoAnna Luna as Sunny and Mark Ofuji as
Monroe.
"The film tells the story of an ex-teacher who fights for truth and overpowers evil," comments Lovetown Director/Writer Mariya Pyter. "Told in a fun action genre, it showcases a powerful woman. This film is an extension of my other works, as I am a great supporter of the empowerment of women in film,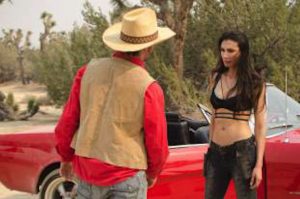 both in front and behind the camera, and promote diversity in the industry."
The film was co-written by Brian J. Gross, who also produced On the Way to Lovetown along with Mariya and We Make Movies. Beatrice Belli, Renata Gomes and Alexis Armstrong Valdez were Associate Producers, with Corinne Jayaweera serving as Supervising Producer and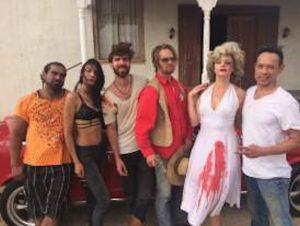 Brandon Stacy as co-producer. Mike McGill served as Director of Photography, with Andru Thomas as musical composer.
On the Way to Lovetown screens in the Sidney & Berne Davis Art Center during the "Relationships – Or Not" short block beginning at 5:00 p.m. on Friday, April 12.
#BeYou.
March 12, 2019.