Ethan Itzkow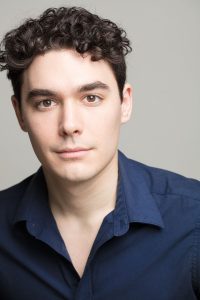 Ethan Itzkow is a stage and film actor who recently ventured into the realm of indie film direction and production, with CASHED (2018) marking his directorial debut. The 9th Annual Fort Myers Film Festival will screen CASHED in the Sidney & Berne Davis Art Center as part of the "Unforgettable Shorts" block at 9:30 p.m. on Saturday, April 13.
He is currently starring in the title role of the new musical Galileo, and has spent the past year touring internationally with two different productions. Ethan's theater credits include Chiron in Titus Andronicus (New York Shakespeare Exchange), Jacob/various other roles in Freedom Train (TheatreWorks USA national tour), Edmund in Shakespeare Brawl Crawl (Occupy Verona, NY), Robert Tudor in New York Renaissance Faire (Robin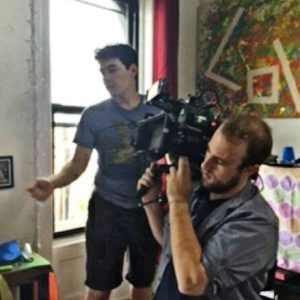 Flannagan, NYRF) and Jack in Into the Woods (Lee Strasberg Institute), among others.
Itzkow has been cast in the lead in half a dozen independent films, including Intern: The Movie (School of Visual Arts Thesis), Hippie Ninja Chick (School of Visual Arts Thesis), To Never Be (New York Film Academy), Pimp Laundry, The Confession, Bokor Bud, The Equation and Zombies?, along with supporting roles in several others, including CASHED. Most recently, he played Yuri in the hit Netflix original series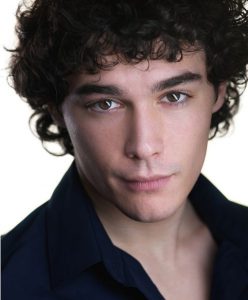 YOU.
"While I had lots of experience on set as an actor, and experience writing/directing in the theatrical world, film was a new medium to me from the creative side of things," Ethan told reviewer Roberta Lipp in 2017. "My personal process boiled down into knowing what I wanted to see onscreen, knowing what I wanted to audience to perceive, and finding a textual or video source to teach me how to do it!"
While Itzkow maintains that theater is, and will always remain, his first love, the reality is that most Millennials (and lots of other people) get their stories from their devices.
"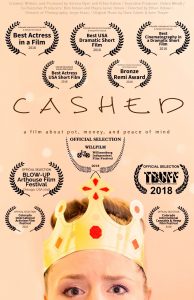 There's such fantastic reach now with streaming platforms that you can make an impact on a lot of people in a lasting way that theatre can't match. While theatre is crucial, and magical, the second you leave the theatre it exists only in your mind. It's inherently ephemeral. There's a very special draw to creating something you can see again and again, and that others can enjoy again and again."
Ethan attended the Lee Strasberg Institute in New York. In addition to his acting, he is also a produced playwright. But he doesn't come from a performing arts background. His mother is a contract lawyer and his father a defense attorney and entrepreneur.
#BeYou.
March 31, 2019.