Serena Ryen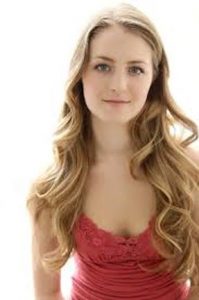 Serena Ryen is a stage and film actor, screenwriter and filmmaker. In the latter capacity, she wrote, produced and starred in CASHED and, going forward, is committed to making art that inspires empathy and ignites questions.
Serena is currently touring internationally with the new musical Galileo, in which she plays the dual roles of Lyra, a bubbly but fiercely intelligent ingenue, and Pandora, the distinguished headmistress. She previously toured around the globe in Cleopatra: Adventure of a Princess (ArtSpot International Tour), in which she played the title role. Her other theater credits include Ms. Square/Mama Square in Polkadots: The Cool Kids Musical (Playhouse on Park, CT), Ismene in Antigone (The Cincinnati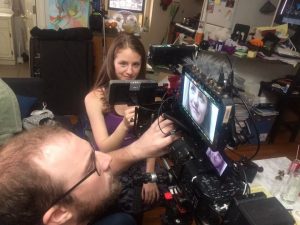 Playhouse, OH), Sleeping Beauty in the world premiere of Disenchanted! A Musical Comedy (NJ Playwrights' Contest), Martha Dobie in The Children's Hour (Roundtable Theatre Lab, NYC), Mary/Belle in A Christmas Carol (The Cincinnati Playhouse, OH), Charlotte Corday in The Revolutionists (The Cincinnati Playhouse, OH), Maddie in High School Alien (The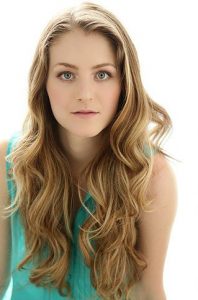 Cincinnatie Playhouse, OH), Michelle in the world premiere of K Comma Joseph (UP Theater Co., NYC) and Allison in the world premiere of Broken Wing (WorkShop Theater, NYC).
Her film credits include the lead in CASHED and supporting roles in The Poker Game. Cathy and Catacombs. Serena also was cast in the lead in Virtually Dating (Conde' Nast), Grave Mysteries (Lion TV) and Modern Day Jesus (Jeff Nash).
Serena received her training at the Stella Adler Studio of Acting (3-Year Conservatory (MFA Equivalent), 2015; Physical Theatre Summer Intensive) and The American Musical & Dramatic Academy (2-Year Integrated Conservatory (Musical Theatre)). She also participates in staged readings and developmental workshops to hone her acting and writing skills.
#BeYou.
March 31, 2019.