Soleidy Mendez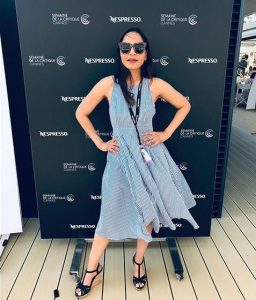 Soleidy Mendez is an award-winning actor, screenwriter and filmmaker. She hails from the Dominican Republic, but now resides in New York City. Her most recent achievement was winning the USA 2018 Nespresso Talents, which featured her work at the Tribeca and Cannes Film Festivals.
She is a graduate of the prestigious American Academy of Dramatic Arts (its alumni have received 110 Oscar, 317 Emmy and 94 Tony nominations) and studied at the New York Film Academy to develop and hone her screenwriting and filmmaking skills.
As a filmmaker,
she has written, directed and produced three films, The Things We Don't Say (2018), Joe Nose Best (2017) and Cheesecake and Tango (2012).
On the acting side, Mendez appeared in three episode in Placebo Heart (2018), played Gigi in three episodes of the City of Mercy television series in 2015, and also made a guest appearance last year on Law & Order: SVU (season 20, episode 7, "Caretaker"). Her short film acting credits include The Things We Don't Say (2018), 25 Cents to Paradise (2018), Click (2018), Sexual Healing (2017), Jumbie (2017), Crowddating (2017), Bailar Amor (2016), Born Assassin (2015), This Is My Cap (2015), and Aberration, One More Day, That One Passenger,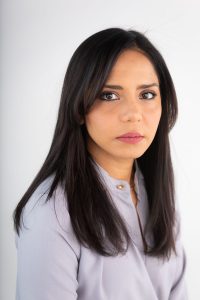 Susana, Just Friends and Prior. She has also appeared in four other films that are currently in post-production.
"There are many challenges that come with being an actress, especially if you see acting as a responsibility, which I do," said in an interview with marilynfilms.com. "When I'm acting I feel responsible to tell the story from my character's perspective. I feel responsible to honor my character's experiences, the reason for their behaviors, the things they say and so on. I also feel responsible for helping bring the director's vision to life."
#BeYou at #FMFF.
March 10, 2019.