Latest on 'Peggy' and filmmaker Justin O'Neal Miller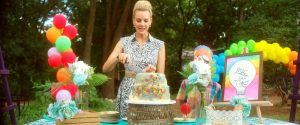 Southwest Florida film lovers were first introduced to Peggy during TGIM last summer. Then Peggy was screened during the 9th Annual Fort Myers Film Festival, winning Best Short Film honors. Since then, she's snagged quite a number of awards,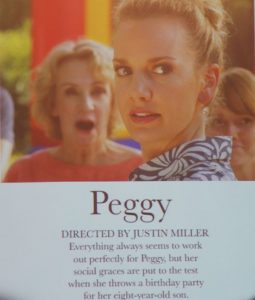 including Best Live Action Short at deadCenter Film Festival in Oklahoma City, Best Georgia Film at the Georgia Shorts Film Festival Spring 2019, and Best Narrative Short Film at the Etowah Film Festival in Canton, Georgia (a film festival that takes advantage of the city's beautiful historic theater, Georgia's thriving film industry, and the fact that Cherokee County is now a Camera Ready Community which has hosted over 100 production crews for movies, television shows and videos).
For his efforts, Jason received a Best Director award (and an obscenely large bottle of champagne) at the 14th Annual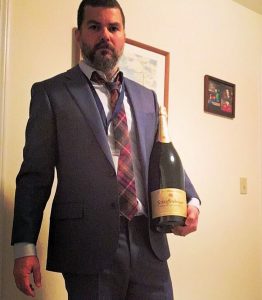 Mendocino Film Festival (a program featuring 13 films fresh from Sundance, three films from SXSW, two California premieres and an array of award-winning independent and international films), with the entire cast picking up a Best Ensemble award at the Windy City Film Festival in Chicago.
Peggy is still making the rounds in this year's film festival circuit. She screened on July 24 at the Oscar-qualifying L.A. Shorts International Film Festival in North Hollywood and Get Connected Summer on June 27, and will be shown at The Cobb International Film Festival on August 3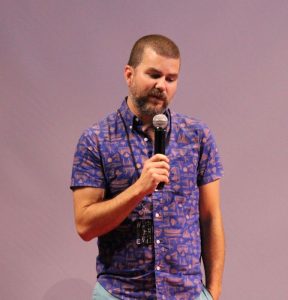 and the Women's Comedy Film Festival in Atlanta on August 16.
It bears mentioning that previous to FMFF, Peggy won Best in Show at Rome International Film Festival, the Jury and Audience Awards for Best Short at Spokane International Film Festival, and the Audience Award for Best Short at Calgary International Film Festival. She was also made an official selection of the Tribeca Film Festival 2019.
Go here for an oldy but goody review in JustCelebrity.
July 28, 2019.
RELATED POSTS.