More awards for Justin O'Neal Miller short film 'Peggy'
Justin O'Neal Miller's short film Peggy received the Best Narrative Short Film award at the Etowah Film Festival in Canton, Georgia – a film festival that takes advantage of the city's beautiful historic theater, Georgia's thriving film industry, and the fact that Cherokee County is now a Camera Ready Community which has hosted over 100 production crews for movies, television shows and videos.
Then Justin moved to California to take advantage of some unique opportunities out there and lo and behold, he received a Best Director award (and an obscenely large bottle of champagne) at the 14th Annual Mendocino Film Festival, a program featuring 13 films fresh from Sundance,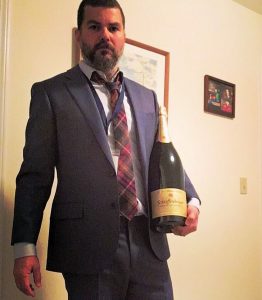 three films from SXSW, two California premieres and an array of award-winning independent and international films. (Yeah, #fupeggy #mendocino #mendocinofilmfestival!)
Southwest Florida film lovers know first-hand what the buzz is all about. First, we got to preview Peggy during TGIM last summer. Then Peggy was screened during the 9th Annual Fort Myers Film Festival, winning Best Short Film honors.
But that's not all. Peggy has also been identified as one of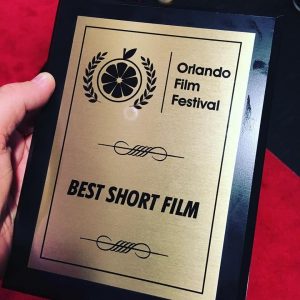 "four brilliant films" being screened at the prestigious Tribeca Film Festival.
But remember, local cineastes, you saw Peggy here first.
Fuck you, Peggy!
June 3, 2019.
RELATED POSTS.