Swift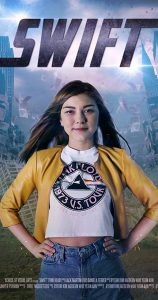 Swift received Best Student Film honors at this year's Fort Myers Film Festival. It was also selected by Festival Director Eric Raddatz for a second screening during the champagne and dessert awards ceremony at the Broadway Palm Dinner Theatre last Sunday night (April 14).
Produced as a thesis for the School of Visual Arts in New York City, the film sees a young girl gain superpowers simply by waking up late for school. When she accidentally knocks a coffee cup off the kitchen table, she discovers that she has the power to slow time to nearly a standstill – permitting her to catch the cup before it crashes to the floor. To test her newfound superpower, she tosses a banana across the table, then slowly walks to the other side of the table to catch the banana in one hand.
"Surprisingly chill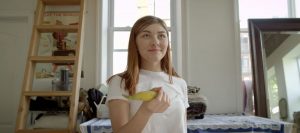 with suddenly being able to stop or slow down time at will, we see the girl take to the streets to battle a bunch of gangsters in a bar fight," notes The VideoSuite. "The visual effects of the short are stunning, as we see her moving bullets casually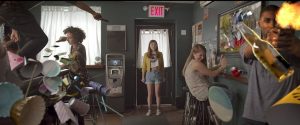 out the way of a woman's face, redirecting punches into gangster's own faces and even stopping to play video games mid-fight – by far the coolest use of slowing time we've seen though has to be using it to throw yourself a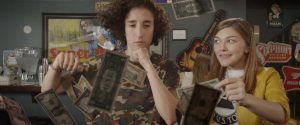 banana…."
Concept aside, the film's execution was smart, sophisticated and highly imaginative, with the new-era superhero not only being a teenage girl, but one with a wry sense of humor.
Yebin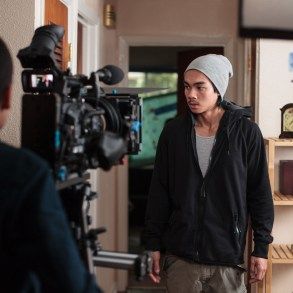 Ahn, Hae Deun Woo and Byeori Kim shot the film with RED Epic X Camera, Canon Prime lenses, Motion Control Rig and Doorway Dolly.
The 5-minute 2018 film was also the 14th NYC Downtown Short Film Festival Awards Winner for 'Best NYC Film' category. The NYC Downtown Short Film Festival is a program of DMAC-Duo Multicultural Arts Center, whose mission is to create, promote and celebrate multicultural arts through theater, music, dance, art and film.
April 17, 2019.