Erin Beute investing now for future outcome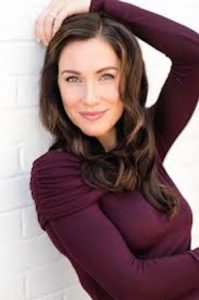 For Erin Beute, there's little discernible difference between life before, during and after the COVID-19 shut-down. A writer's writer, she gets fresh ideas during her daily run and then hammers out screenplays and other content at her PC the rest of the day and into the night. She pursues both endeavors alone, so it's exactly the same for Erin whether she's under quarantine or not.
"I do miss human interaction," she laughs. "But if you stretch out, you can still interact with people in meaningful ways."
Her lonesome pursuits are a necessary trade-off.
A poster girl for delayed gratification, Erin understands that she's investing now for
a future outcome – such as seeing one of her stories appear on the silver screen or livestreamed into millions of homes across the country via Netflix or Hulu.
Perhaps one day she'll even direct, if not a story she's written then maybe one created by somebody else.
"It's inevitable for anyone who acts and writes to ultimately have that vision in their head," she remarks.
If you're not familiar with her resume, Beute is a A SAG/AFTRA actor known for The Vampire Diaries (2009), Outcast (2016) and Shots Fired (2017). Her film credits include leads in Tooth Fairy 2, If Only, The Five Stages and The Bell and supporting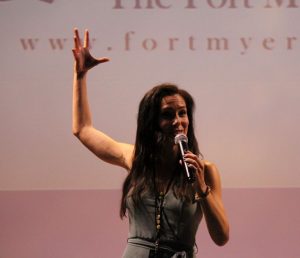 roles in Waves of Grace, Ring of Fire and The Whisper Home. In addition to The Vampire Diaries, her television work includes the role of June Carter in the made-for-TV Lifetime movie Patsy & Loretta (starring Megan Hilty as Patsy Cline and Jessie Mueller as Loretta Lynn) and guest appearances in Drop Dead Diva, Last Stop (Pilot) and Coma, and co-starring roles in Charlie's Angels, Magic City, Burn Notice and The Glades. She's also Dr. McAllister in her short film,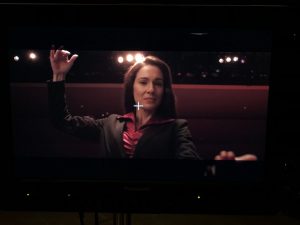 Bird's Eye, and appeared in the past year in two short films written by her Skyra Productions partner Scott Poiley. (Both are in post-production and will be ready for the film festival circuit once the shut-down ends.)
"In the past, I'd always put a firm foot down and said no to [directing] because of my lack of technical skill. So I took an online class in directing for cinematography and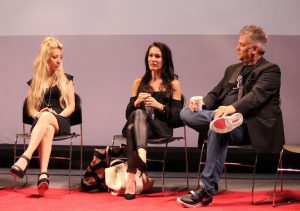 I read Cinematography for Directors by Jacqueline B. Frost."
Now in its second edition, Frost's tome is the quintessential handbook for aspiring filmmakers who want to establish a powerful collaborative relationship with their cinematographer in order to ensure the best visuals for their films. It's not light reading.  At nearly 300 pages, it's replete with technical tips, know-how and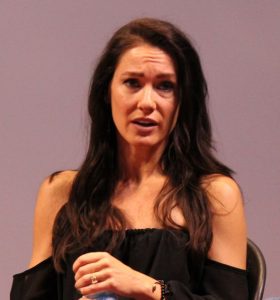 quotes from some of the best cinematographers working today, including Robert Richardson, Rodrigo Prieto and Darius Khondki (who've worked with such luminaries as Oliver Stone, Quentin Tarantino, Martin Scorsese and Woody Allen).
Erin does something in relation to her craft every day. While her creativity often flows organically, there are days where she has to force herself to work.
On those days, she actually sets a timer.
"Once I've found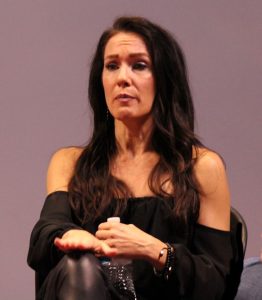 something during that self-imposed time that captures my imagination, it takes a life of its own. It starts as a vitamin and ends up as dessert."
While transferring ideas to the page isn't always easy ("I heard somewhere that second drafts make it appear that you knew what you were doing all along"), Erin has more ideas than time to make them a reality.
"[Rock and Roll Hall of Fame singer/songwriter] Tom Waits was being interviewed about his process and said that each idea comes to him in its own way with its own quirks," Erin recounts. "Some are smooth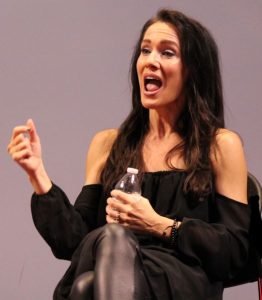 and easy and flow from beginning to end. Some of them start in the middle and work their way to the end and he has to figure out how they began. And some don't want to come out all. Each one is a little different in how it arrives and how it evolves. For me, ideas usually come from something I've seen, heard or read and then it begins to spiral on its own with a question like 'What if this were to happen? Or 'Wouldn't it be funny if ….?'."
Because she leads such a creative life, Erin's generally open to the surfeit of ideas that come to her.
"I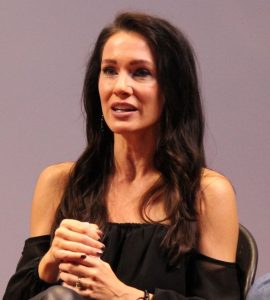 try never to say no. If [an idea] comes to me once, I pay attention. If it comes to me twice, I write it down. I keep a notebook of ideas. It's on the notes function on my phone because a lot of ideas come to me when I'm running. I bring my phone with me not just for the music but so I can write down in the notes function the ideas I get while running. They don't stay long. If I have an idea and I don't write it down, I won't be able to bring it back as clearly as when I had it the first time."
The past 12 months have been particularly productive for her. In addition to completing 10 (that's no typo) drafts of the screenplay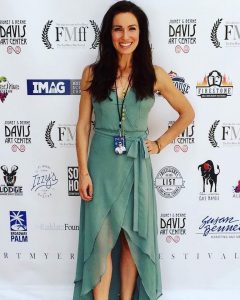 that converts her film Bird's Eye from a short into a full-length feature, Erin has also written two new shorts this Spring. [She anticipates relying on crowd sourcing to take them into production. "For Bird's Eye, everything came out of my and my family's finances. I won't do that again!"] And she's presently working on a second draft of a project titled Emergence, a Depression-era story centered around the scantly-chronicled Textile Strikes of 1934 and the unmarried mothers, widows and female immigrants who endured violence, poverty and despair to provide for themselves and their children. [It's a project she's even considering shooting right here in Fort Myers.]
She's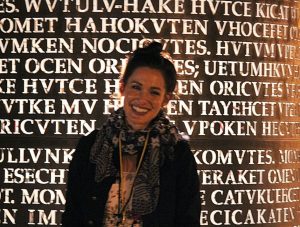 set an impossible deadline of July for completion of a workable draft for Emergence. Not because she her own harshest taskmaster [which she is], but because she's hoping to get an option on someone's life story. [For obvious reasons, I didn't ask; she couldn't offer.]
"If I get it, that will consume my next year – researching, writing and polishing a final draft of a screenplay [ten or so times].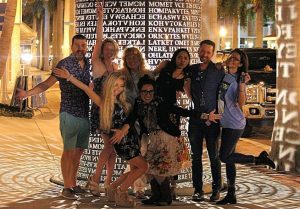 So I may have to hold up on the shorts for awhile, but it was great to write them and have them in reserve. It's always good to have a another completed project. That way, if someone says Bird's Eye is not for them but asks what else we have, we can offer them some other project that's ready to go."
Her biggest dilemma would involve carving out the time to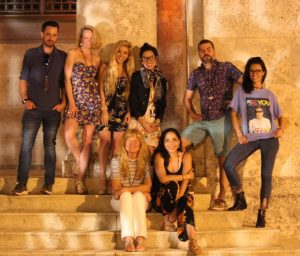 reprise the role of Dr. McAllister if someone opts to take Bird's Eye into production while she's working on the biopic.
"I would love to play Dr. McAllister," Erin admits. "There's so much of my life flowing through her veins, but I'm more supportive of the story than anything else, so if circumstance would require someone else to play her, that's okay. I just want to see the story told."
Ah, so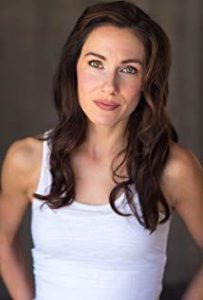 who else could play the part?
I didn't ask; she didn't offer.
But Lady Gaga comes to mind.
Now that would be a future outcome worth investing for!
June 11, 2020.
RELATED POSTS.