Erin Beute taking 'Bird's Eye' from short to feature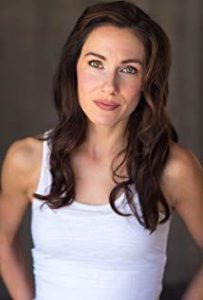 In March of 2019, actor, screenwriter and filmmaker Erin Beute burst upon the Southwest Florida film festival scene with Bird's Eye, a spellbinding 13-minute drama that tells the story of an officious music professor who loses her sight only to unexpectedly find perfect clarity within the walls of an at-risk urban high school. In addition to screening at the 9th Annual Fort Myers Film Festival last April, Bird's Eye was chosen as Best Short Narrative by the Bonita Springs International Film Festival and Best Florida Made Film by the Fort Myers Beach International Film Festival. The short closed out its film festival run this past weekend with another win (10 total together with five other nominations), with Beute winning Best Performing Artist for "Alleluia," the song that ends the film. But Bird's Eye is far from done!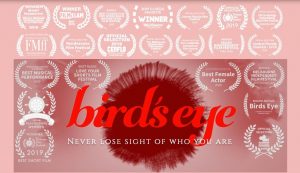 "I've been underground for most of the past year," reports Beute by phone from the paddock of the horse farm where her youngest daughter takes jumping lessons a couple of times a week. "But Bird's Eye is finished. It's completed. Ten drafts, and it's as ready as I can make it until it reaches the hands of the producers, who will make the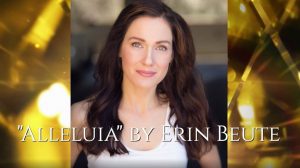 adjustments producers make."
An unapologetic overachiever, Beute has not only transformed the short into a feature, she's developed it into a pilot for a made-for-television series too. She thinks the story has equal promise in either iteration, although a series would allow her to flesh out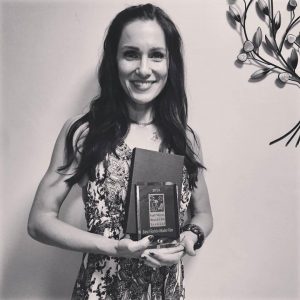 various storylines and subplots "subject to the limitation imposed by contract renewal each year."
Of course.
But Erin's open to either possibility, just as long as the project continues to the next level.
Converting the short into a feature or series has been a labor of love for the aspiring screenwriter, who not only wrote the script for the short, but collaborated with filmmaker/director Scott Poiley on the film's award-winning music,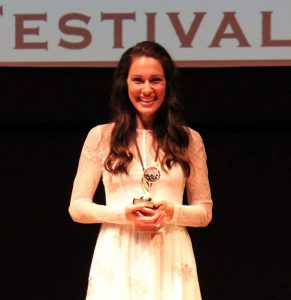 which is one part classical, one part hip hop and a third part contemporary.
It's the music that best summarizes and embodies the collision of musical and cultural worlds that takes place within the story.
"Both rigid professor and mistrusting students find each other's humanity through relationship, compassion and community; this can't help but be reflected in their music, and that was our goal," says Beute, who started out as a vocal performance major in college.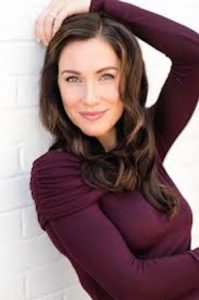 If the project gets picked up, whether as a feature or a series, there will be greater opportunity to express the ways in which the classical, contemporary and hip hop influences ceasefire, merge and blend.
But Beute has no intention of writing the music on her own.
"It will be so nice to hire someone who [writes musical scores] for a living and can just elevate [what we've already written]. That's a dream of mine."
Beute did not enjoy that luxury, however, when it came to converting the screenplay from a short into a feature/series. That was all Erin, although she was able to solicit feedback as she polished and buffed the storyline, characters
and overall screenplay.
"I'm really lucky to have some colleagues with a lot of great credits who agreed to read each subsequent draft and give me their feedback."
As it turned out, assuming sole responsibility for each rewrite did produce invaluable perks.
"I learned to let go," says Erin profoundly, as her daughter guides her hunter effortlessly over another fence in the horse arena that serves as backdrop to our conversation.
"I found that as I grew as a writer and deepened into the real core of who I am, it changed the lead character in my work. As I saw her open, it showed me what was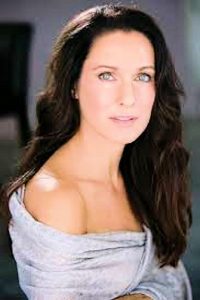 resonating back to me – to let go of the result, let go of the timetable, let go of my doubts about my own skills – to trust the talent that's within me."
And those are the very lessons learned and qualities acquired by Beute's Bird's Eye protagonist, the seemingly uncompromising and abrasive Dr. McAllister.
"In the final draft, I added a flashback sequence that reveals what lies at the core of everything that's wrong with her," Erin teases.
She resisted doing that for the longest time. In the short, for example, viewers have no idea why McAllister is the hard case that she is.
"She's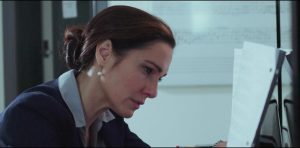 a tough nut," Erin concedes, "and sometimes you don't get to know why people are the way they are. Then I realized that was actually me protecting her. So when I added the flashback sequence, we finally see her vulnerability and she opens up in new ways within the story."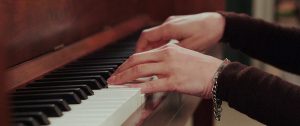 While Beute doesn't dwell on this aspect of her lead character in the feature or the pilot, the flashback sequence at least offers a rudimentary explanation of how her vulnerabilities influence the way she deals with her students.
"Her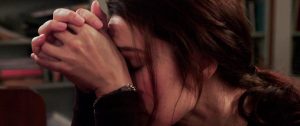 harshness is a way of protecting them, so that they learn to develop that protection for themselves," Erin amplifies. "It's a faulty device, but it's the one she relies on until she learns better. There's something satisfying in that because we're similar on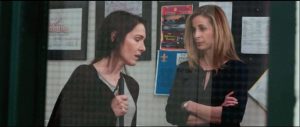 deeper levels."
At the moment, Beute and her Skrya Productions partner Scott Poiley are shopping the completed feature/pilot to various producers around the country. The fact that the short did so well on the film festival circuit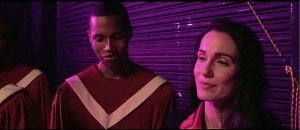 certainly lends credence to the story's marketability. As does the reception given to the music, as buttressed by its latest win at ICFF. But the film may have even greater appeal given our current political climate in the wake of Black Lives Matter and the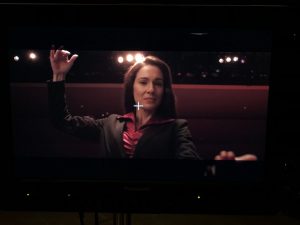 nationwide/global protests over the deaths of George Floyd, Breonna Taylor and Ahmad Aubrey and this nation's stubborn racial divide.
"One of the quiet underthemes in Bird's Eye is the fact that there is very little structural or systemic racism in the story. It's not about that and was never about that. [Dr. McAllister's] disability unwittingly disarms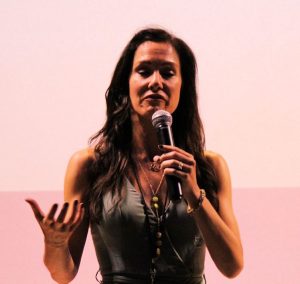 her students' suspicions, and her belief in them as musicians empowers and strengthens them. So it's a mutual thing. But what's at play is more cultural than racial. While each thinks differently than the other, it's not good or bad, and as they cross those barriers, they arrive at a place where that doesn't matter any more. The idea is to get past the superficial things [like skin color] so that we can create something better. "
The United States has a tradition of bringing different influences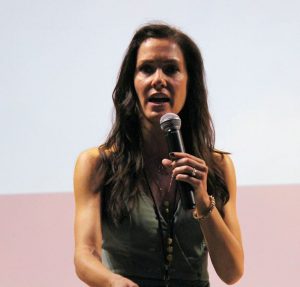 together to create a new and improved homogeneous culture as occurs in Bird's Eye. Italian, Irish and other European influences have all improved the fabric of American culture and society. Musically, one need look no further than New Orleans, where the fusion and mingling of Creole, black and European styles gave birth to jazz at the turn of the 20th century.
"I hope that's the lesson that Bird's Eye teaches," Erin muses. "That the fusion of cultures and styles in a setting of mutual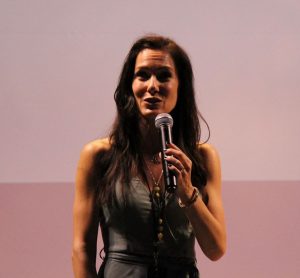 respect can release unimagined creativity and produce something even better."
And the win at the International Christian Film Festival illustrates just how this principle can work in microcosm.
"Alleluia" was recorded for the short by Levitical Rise, an Orlando-based pop-rock a cappella group consisting of Lester Rector, Holly Rector, Jackie Stressman, John Gibson, Sean Gerrity and Troy Dolendo.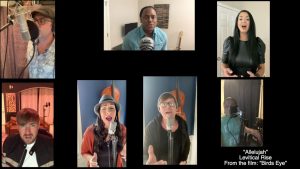 ICFF asked for a live performance, but the group's rapper was in L.A., its lead singer in North Carolina and the rest of the group under the banner of quarantine – not to mention that the song has more tracks (9) than the band has members, which would have made a live performance problematic even if everyone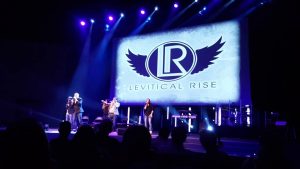 had been available. [Ironically, the group didn't perform together when they recorded "Alleluia" for the short; instead they recorded their tracks in the studio individually, which were then mixed and remixed for the film.]
"I thought we were going to have to pass [on ICFF's invitation],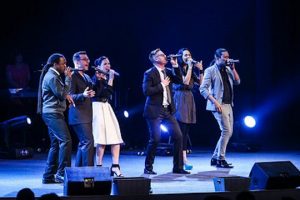 but then we had this idea to loop it on a Zoom recording and ask ICFF if they'd accept it as a video instead.
The result?
The triumph of collaboration like that which occurs in the film.
The recording is on Beute's Facebook timeline.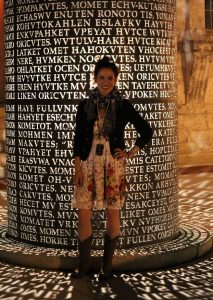 You can find it here.
June 10, 2020.
RELATED POSTS.