Deb Foster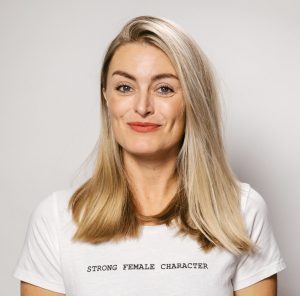 Bad Kiwis by Deb Foster and Rebecca McFadzien was named Best Short Film at the 8th Annual Fort Myers Film Festival in 2018. The filmmakers are back again this year. With Bad Kiwis 2: Kiwi Driver, an eight minute comedy in which the duo visit the California DMV for purposes of getting their U.S. driver's licenses. The acting is crisp. The wit is dry. The yarn is as good as gold. And the production value (cinematography, sound, music) will impress even the most discerning filmmaker. Foster plays the part of Olivia.
Foster has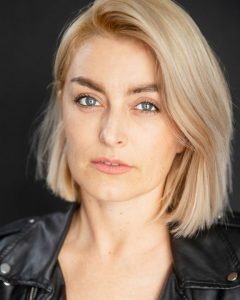 appeared in numerous commercials in New Zealand, performed in Off Broadway productions in New York City and written, produced and starred in four award-winning short films in Los Angeles. In addition to writing, directing and starring in Bad Kiwis and Bad Kiwis 2 with Rebecca McFadzien, she played the lead in Leap (2016) and Angela in the feature film Compound (2014).
Deb's television work includes the roles of Lindsay Nichols in Murdered by Morning (Oxygen Network, 2019), Joan Noble in Murder Loves Company (Investigation Discovery Channel, 2018), and a guest appearance in Aquarius (2015).
Deb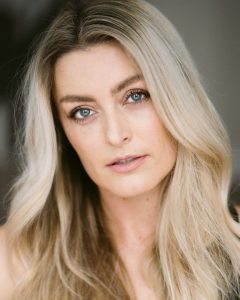 has also appeared in the Web Series Fozz 'n' Karpz (2016) and as a guest star in Americandians (2016)
Deb has made her way from Auckland (New Zealand) to London then New York City and finally Venice aided by a love of adventure, a louder-than-your-average-laugh and a bucket full of skills (in front of and behind the camera). When she's not performing roles in films written, directed and produced by other talented screenwriters, director and filmmakers, she continues to develop projects of her own through her own production company, Rollin' Laila, where she plans to build a team of female filmmaking 'bad asses' who create stories that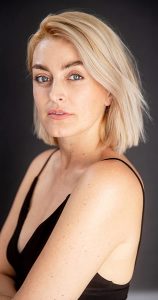 speak to women.
Not one to take herself too seriously, the Bad Kiwis anthology is an ongoing project that explores what it feels like to be a Kiwi in Hollywood – the good, the bad and the ridiculous. From that vantage, Deb looks forward to making more unapologetic and outrageous projects like this Bad Kiwis and Bad Kiwis 2: Kiwi Driver in the future.
September 5, 2020.
RELATED POSTS.