10th Anniversary Fort Myers Film Festival to open October 21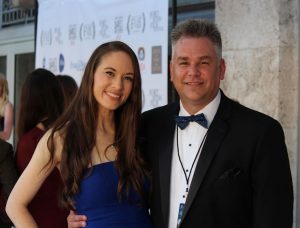 The 10th Annual Fort Myers Film Festival returns to sunny Southwest Florida October 21-25, 2020. As in years past, screenings will take place at the historic Sidney & Berne Davis Art Center and other select venues in Fort Myers.
Originally scheduled for May 6-10, the festival has been on hold due to the COVID-19 pandemic. While this year's festival will feature in-person screenings, talkbacks and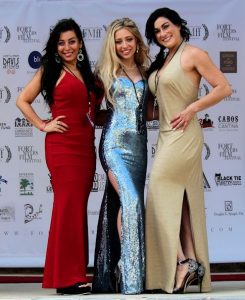 filmmaker panels, it will also offer a number of virtual opportunities. However, all events conducted at the Davis Art Center, other venues and affiliated restaurants will optimize the safety of attendees. Toward that end, the Davis Art Center's grand atrium and off-site venues will limit capacity and incorporate spaced seating and extra sanitization measures. In addition, both participants and attendees will be strongly urged to wear masks, make liberal use of hand sanitizers and strictly adhere to social distancing guidelines. A number of events will be moved outdoors, weather permitting, as well.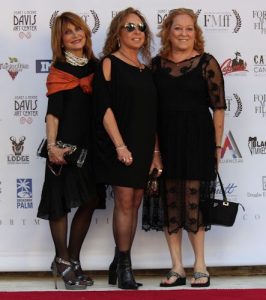 FMff 10 will kick off with a scaled-back but characteristically stylish Red Carpet Opening Night at the Sidney & Berne Davis Art Center. It all starts at 5:00 p.m. on Wednesday, October 21, when the red carpet is rolled out and the paparazzi assemble to snap pictures as guests arrive on foot, by car and via limousine for drinks, mingling and musical entertainment, with the opening night film beginning promptly at 7:00 p.m.
Tickets are $15 for movie only or $100 for movie and VIP meet-and-greet. Guests will enjoy a fully-stocked bar and a chance to meet with the stars of the evening's film, international and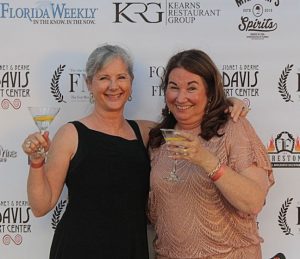 local filmmakers and other VIPs. The VIP meet-and-greet will provide an assortment of delicious foods and beverages.
Watch last year's video here: https://vimeo.com/336103431. To buy tickets go to www.sbdac.com. If you are looking for photos head to FMff's Facebook page at www.facebook.com/fortmyersfilmfestival.
Nearly seventy films from around the world in seven categories (Features, Documentaries, Shorts,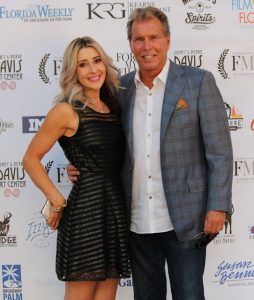 Short Shorts, Strictly Local, Student and Environment) have been curated into this year's festival, and they'll screen at the Davis Art Center and other event venues around town on Thursday through Sunday, October 22-25. Films and short film blocks during the balance of the festival are just $10 apiece. The list for films that have been selected can be found here. Times and programming will be announced and tickets will be made available later this month.
The festival will wrap on Sunday night with a suspenseful awards ceremony and celebration. Join all of the local and international filmmakers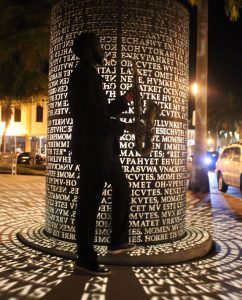 as FMff celebrates the winners and all the filmmakers whose work made it into the tenth anniversary edition of the film festival that's the talk of the industry from Florida to Atlanta and New York to L.A. Champagne and dessert will be shared, short award-winning films will be played and toasts will be deservedly pronounced.
The Fort Myers Film Festival is an intelligent independent filmmaker's preferred event structured to create, unite and showcase the finest artistic cinematic works available each year. The Fort Myers Film Festival is known for world-class swagger and support of local filmmakers. The festival event offers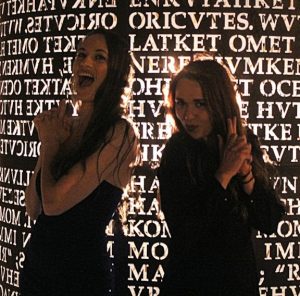 'the most vibrant intellectual and edgy crowd to grace Lee County in decades.' The event has featured hundreds of local filmmakers and is a must attend for cineastes who love indie film and film festivals living in Lee, Collier and Charlotte counties.
The Fort Myers Film Festival was awarded the prestigious 2015 Chrysalis Award for Cultural Achievement by the Lee County Visitor & Convention Bureau and the Greater Fort Myers Chamber of Commerce Inc. at their annual Celebration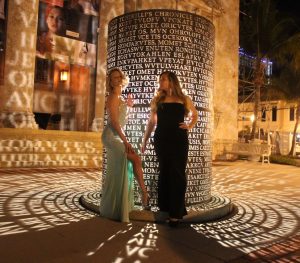 of Business & Tourism Awards Luncheon and Trade Show at the Harborside Event Center in downtown Fort Myers. The Fort Myers Film Festival was founded by Eric Raddatz, the award-winning presentation editor of Florida Weekly, regular contributor for NBC-2 in Fort Myers, and host of Fort Myers Film Festival's indie film show, "T.G.I.M."
The Fort Myers Film Festival supports Lee County Schools filmmakers, Raddatz Foundation and Golisano's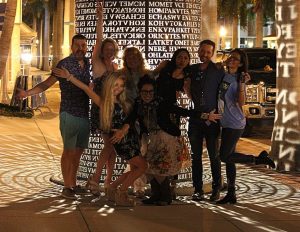 Children's Hospital. FMff is sponsored by UNIT A, Florida Weekly, Bennett's Fresh Roast Coffee, Twisted Vine Bistro, J. Bert Davis M.D., F.A.C.S, Facial Surgeon, La Trattoria, Cafe Napole, Sam Galloway Ford, Black Tie Tuxedos, VanDyk Mortgage, Winged Foot Title, Riverside Realty, Blu Sushi, Douglas E. Spiegel. P.A.,  Capone's Pizza, and Kearns Restaurant Group.
Fort Myers has a film festival, so come out for the excitement! For more information go to www.fortmyersfilmfestival.com or join www.facebook.com/fortmyersfilmfestival for updates and events.
September 2, 2020.