Mike Kiniry's 'Three Song Stories' featured by Grant Recipient Show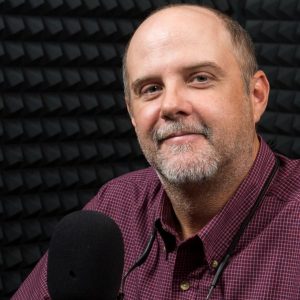 Mike Kiniry was one of the area artists who received an Individual Artist Grant from the City of Fort Myers during the 2018-2019 cycle. If the name sounds familiar, one reason could be that Mike produces Gulf Coast Live and is co-creator and host of the WGCU podcast Three Song Stories: Biography Through Music.
Mike's grant helped fund and support the latter initiative, so Mike has provided a loop featuring outtakes from selected Three Song Stories interviews for viewers to sample during the Fort Myers Individual Artist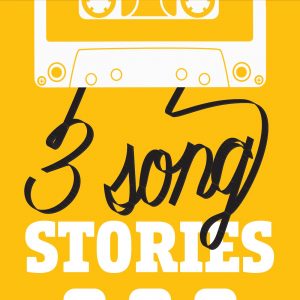 Grant Recipient Show on view now through November 27 in the historic Langford Kingston Home in downtown Fort Myers (across from the Burroughs Home).
The premise of the 3SS podcast is as ingenious as it is unique. Guests choose three songs that are connected to and delineate the arc of their life's trajectory to the time of the interview. Each selected song serves as the springboard for a highly-introspective and often emotional discussion of how the guest relates to the music and what was going on in their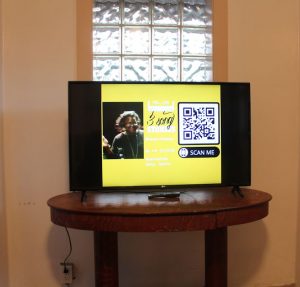 life that gives the song so much meaning years later. Song choices are typically all over the spectrum, from rock and country to classical, electronic, gospel, opera and more, and guests' reactions to hearing them on-air ranges from joy and laughter to melancholy and tears.
"What's interesting is that because it's 'biography through music' we learn about a person and who they are through not just the stories that they tell, but by the songs they choose,"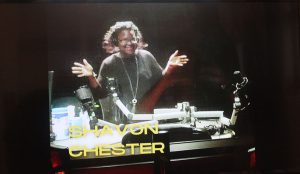 Mike told Florida Weekly several weeks ago.
Some of Kiniry's 3SS guests have best-selling novelist Nathan Hill, author and playwright Robert Hilliard, Survivorman Les Stroud, MSNBC's Joshua Johnson, NPR's David Brancaccio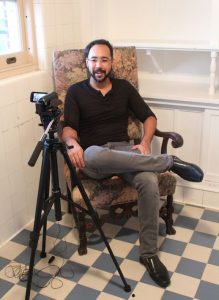 of Marketplace Morning Report, Jesse Thorn of Bullseye and Doug Berman, creator and executive producer of Car Talk and Wait, Wait … Don't Tell Me.
Berman was Mike's guest when Three Song Stories premiered this past October 2 on WGCU in place of NPR's Car Talk, which aired its final program on September 25 after three decades as the perennial Saturday morning talk show. Filling Frick and Frack's shoes may be a tall order, but so far Kiniry, Three Song Stories co-founder Chin Quee and online content producer Tara Calligan have been up to the challenge, with initial reviews being highly complimentary.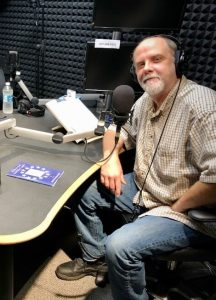 Kiniry first joined the WGCU team in the summer of 2003 as an intern while studying Communication at Florida Gulf Coast University. He became the first producer of Gulf Coast Live when the show launched in 2004, and also worked as the host of All Things Considered from 2004 to 2006, and the host of Morning Edition from 2006 to 2011. He then left public radio to work as PR Director for the Alliance for the Arts for five years, and was then Principled Communicator at the election integrity company Free & Fair for a year before returning to WGCU in October, 2017.
In the past Mike has been a bartender and cook at Liquid Café in downtown Fort Myers, a golf club fixer/seller at the Broken Niblick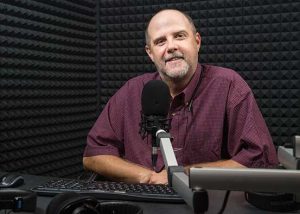 Golf Shop in Fort Myers, and a bookseller at Ives Book Shop in Fort Myers. He lives near downtown Fort Myers with his daughter, and their dog and two cats.
November 15, 2021