Public Art Committee partners with Uncommon Friends Foundation to showcase grant recipients in Langford Kingston Home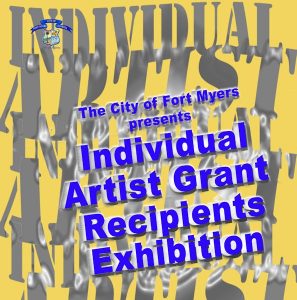 The Uncommon Friends Foundation and Fort Myers Public Art Committee will be hosting the Biennial Individual Artist Grant Recipient Show during the month of November at the historic Langford Kingston Home in the downtown Fort Myers River District.
Opening on Friday, November 5 in conjunction with Art Walk, the exhibition showcases the work of visual and performing artists who received grants from the City of Fort Myers in 2018 and 2019. But this is no ordinary 2D/3D visual arts show.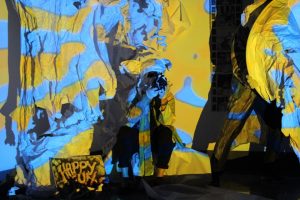 Rather, it will be headlined by artists Lily and David Hatchett performing their renowned Paper Grotto with musical accompaniment by Kat Epple and a performance by Strange Arrangement.
The show will also feature busts cast in 1990 by North Fort Myers sculptor D.J. Wilkins for the Harborside Event Center. The busts have been stored in an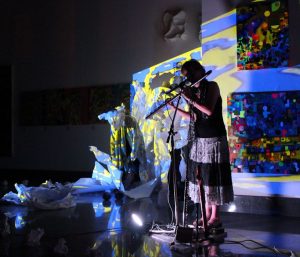 upstairs bathroom since the convention center underwent renovations, and they are being reintroduced in the wake of Wilkins death on October 10.
In addition, the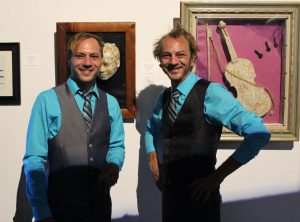 public will be treated to a display of selected painting, prints and photographs from the City's indoor portable works collection that are typically only seen by folks coming to meeting at City Hall.
In addition to the opening, the exhibition will be open and available to the public at no charge weekdays between 9:00 a.m. and 1:00 by reservation and Saturday between 10:00 a.m. and 3:00 p.m. Additional Paper Grotto performances will be scheduled on Friday evenings between the show's opening on November 5 and closing on Saturday, November 27.
The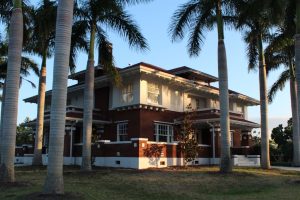 Langford-Kingston Home is a rare Chicago Bungalow Style Home that possesses architectural features normally associated with Frank Lloyd Wright. It was built in 1919 by Walter Langford, a prominent figure in our area's citrus, railroad and banking industries. In fact, it was Langford who built the elegant Beaux Arts bank building on the southeast corner of First and Hendry Streets. The home was purchased by
the Kingston carburetor inventor, George Kingston, five years after Langford's sudden and untimely death in 1920. It was ultimately acquired by the United Methodist Church, which donated it to the City of Fort Myers in 2001. The house was moved in May of 2003 to a lot across the street from the Burroughs Home, another historically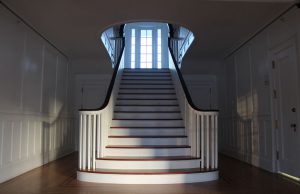 preserved building in downtown Fort Myers.
Today, the Langford Kingston Home is administered by the Uncommon Friends Foundation, which also operates the Burroughs Home which is the scene of Holiday House each December.  The Uncommon Friends Foundation was founded in 1993 to carry on the generational values that Fort Myers businessman Jim Newton wrote about in his famous book, Uncommon Friends, which documents Newton's experiences with Thomas Edison, Henry Ford, Harvey Firestone, Dr. Alexis Carrel and Charles Lindburgh and the personal traits that he believed set them apart. It is those personal traits that the Uncommon Friends Foundation is committed to carrying forward in today's culture.
The Fort Myers Public Art Committee is a 9-member all-volunteer board that administers the City's public art collection, which consists of 40 outdoor artworks and 30 indoor, portable works. Of that number, 15 artworks were created by the late Don "D.J." Wilkins who was dubbed "The Sculptor of Fort Myers" by former mayor Art Hammel.
For more information about the exhibition, please contact Fort Myers' Public Art Consultant, Tom Hall, at 239-691-2292 or tom@artswfl.com. For more information on the Uncommon Friends Foundation, the Langford Kingston and Burroughs Home or Holiday House, please contact UCF Business Manager Laura Pegler at office@uncommonfriends.org.
October 17, 2021.