Spotlight on 2022 Biennial Grant Recipient Show paper artist Lily Hatchett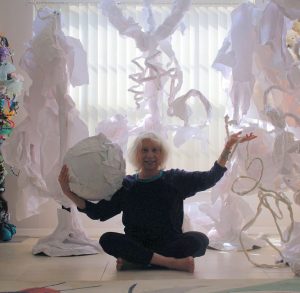 Hatchett is a multimedia artist who combines sculpture, video, drawing and live performance. Her art starts with drawing. Pencil, ink and paint on paper are her drawing mediums. She visualizes three dimensional ideas in flat space first.
"Drawing is a language," Lily points out. "It is a universal language beyond the spoken or written word. Perhaps the spoken word preceded drawing, but drawings have lasting value, and are easily understood throughout time and culture. If you can't read, just look at the pictures."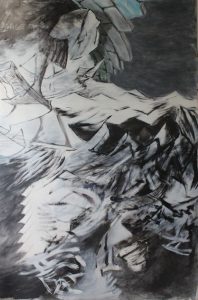 Lily likes to work on and with paper because of its many extraordinary properties.
"Not only is it a perfect medium for drawing, it also has the ability to contain light. It has structural potential and transformational powers as well."
Born in Belgrade, Lily was raised in Paris, Honolulu and Ohio before moving to New York City to become immersed in the latter's arts and cultural scene.
Lily received her B.A. at Antioch College in Ohio, where she studied staging, rigging, inflatable architecture, prototype 5 (covering one acre of land),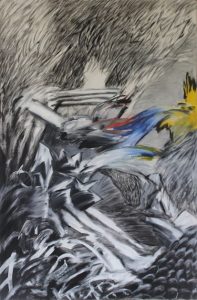 early childhood education and fine arts. She earned her Master's in fine arts from the Maryland Institute College of Art, LeRoy E. Hoffberger School of Painting in Baltimore. She moved to Fort Myers in 2007.
Hatchett has received individual artist grants from the City of Fort Myers in 2020, 2018, 2015, 2014, 2012, 2010 and 2009, along with a grant from the Meisenberg Family Foundation in 2020 and grants from Buffalo and New York City. Among her awards and accolades are a 2013 sculpture award from the Alliance for the Arts and a Paper Art Award from Big Arts in Sanibel.
May 4, 2022