Art Committee, CRA seeking artists for $100,000 Dunbar gateway artwork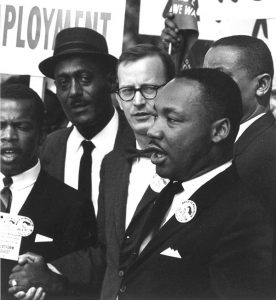 A new gateway artwork is coming to the intersection of Martin Luther King, Jr. and Veronica S. Shoemaker Boulevards. Planned for installation in the Spring of 2022, the installation will commemorate local culture and express the concepts of Hope, Dreams and Civil Rights – ideals vigorously advanced by both luminaries during their storied lives. Artists who are interested in being considered for the project have until Friday, October 28 to submit their qualifications on Café.
The site for the artwork is an open, grassy area located to the south of Martin Luther King, Jr. Boulevard, one of the City's main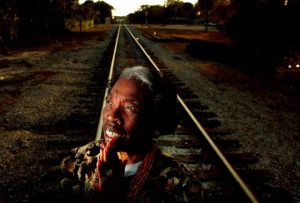 east-west thoroughfares, and between the north and southbound lanes of Veronica S. Shoemaker Boulevard. The MLK-Veronica Shoemaker intersection is a critical gateway connecting the historic Dunbar Community (once referred to as Safety Hill) to downtown Fort Myers.
The project is a collaboration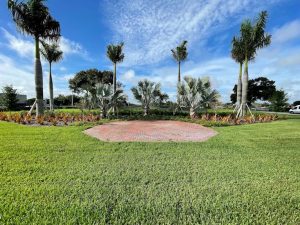 between the City of Fort Myers Community Redevelopment Agency, the Lee County Black History Society and the City's Public Art Committee. The budget for the artwork is $100,000, with funding provided by the CRA.
Artists who reside in the United States and U.S. territories are eligible to apply. All applicants will be considered regardless of race, gender, gender variance, sexual orientation,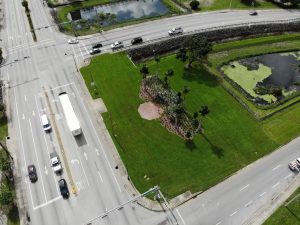 national origin, age, religion, marital status, political opinion or affiliation, or mental or physical ability. Minority artists living in the United States and U.S. territories are encouraged to apply.
A selection committee consisting of members of the Public Art Committee along with a designee of the CRA, a member of the Lee County Black History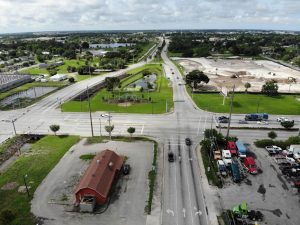 Society and an at-large member of the Dunbar community will review the submissions received and choose three finalists, who will be paid a $500 honorarium to design an iconic, landmark artwork for the site. The finalists will present their designs virtually at the Public Art Committee's meeting on January 18, 2022. The Committee meets in public session in City Council Chambers.
To submit your qualifications, please visit https://artist.callforentry.org/festivals_unique_info.php?ID=9469.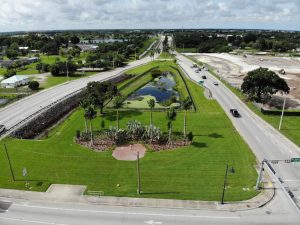 For more information on the project please contact Donna Lovejoy at dlovejoy@cityftmyers.com or the City's public art consultant, Tom Hall, at tom@artswfl.com.
September 17, 2021.