Press release announcing MLK-Veronica Shoemaker Boulevard Call to Artists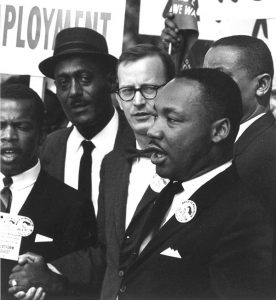 In collaboration with the City of Fort Myers Community Redevelopment Agency and the Lee County Black History Society, the Fort Myers Public Art Committee is seeking artists for a public art project at the intersection of Dr. Martin Luther King, Jr. and Veronica S. Shoemaker Boulevards that will commemorate local culture and express the concepts of Dreams, Hope and Civil Rights. The intersection is a critical gateway connecting the historic Dunbar Community to downtown Fort Myers.
The intersection bears the names of a local historical figure, Veronica S.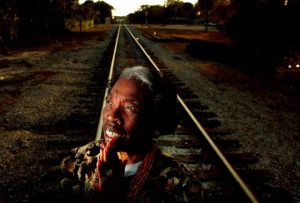 Shoemaker, and universal luminary, Dr. Martin Luther King, Jr.
"For many members of our community, this intersection is too important to be left to the vagaries of generic roadside strip development," Fort Myers CRA Executive Director Michele Hylton-Terry said.  "This intersection deserves a prominent cultural landmark."
The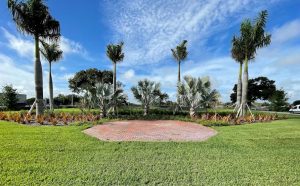 site for the artwork is an open, grassy area located to the south of Dr. Martin Luther King, Jr. Boulevard, and between the north and southbound lanes of Veronica S. Shoemaker Boulevard. The site for the artwork is approximately 70 feet from Dr. Martin Luther King, Jr. Boulevard and will be framed by landscaping that has recently been added to the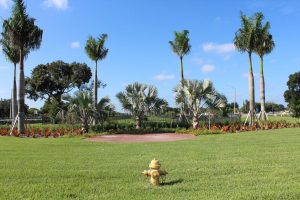 site.
According to Hylton-Terry, the size, scale, scope, color(s) and other features of the artwork must enable it to stand out from the landscaping and be readily viewable by passing motorists as the site does not encourage or accommodate either pedestrian or bicycle traffic or interaction. And since there is no electrical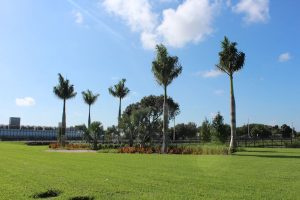 service on site, artists wishing to add a lighting component to their design so that the artwork is viewable after dark will need to utilize outdoor solar lighting options.
Artists who reside in the United States and U.S. territories are eligible to apply. All applicants will be considered regardless of race, gender, gender variance, sexual orientation,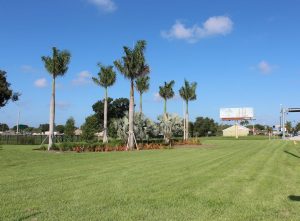 national origin, age, religion, marital status, political opinion or affiliation, or mental or physical ability. Minority artists living in the United States and U.S. territories are encouraged to apply.
Artists must meet at least two of the following criteria in order to have their submissions considered:
Completed other public art commissions of a similar scale.
Received awards, grants or fellowships.
Had works included in major private, corporate or museum collections.
Had at least one solo exhibition at an American Association of Museum's accredited institution within the past five years.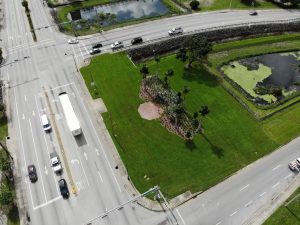 Funding is provided by the CRA. A total budget of $100,000 covers all costs associated with the project, as follows:
$1,500: three finalists will be paid a design fee of $500 each to develop a virtual proposal for final consideration by the Selection Committee (see below); and
$98,500: to be paid to the artist/artist team selected for this project, to cover materials including solar lighting (if any), engineering, fabrication, permitting, transportation, travel, installation, insurance, documentation, contingencies, and the artist's/artist team's fee.
Submissions must include a letter of interest, images and descriptions of prior work and a current resume. Submissions must be received no later than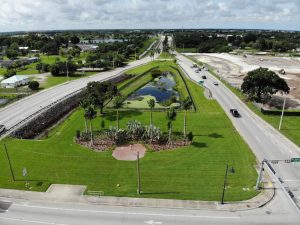 Thursday, October 28, 2021 by midnight to be considered.
For further information about this project, please contact Donna Lovejoy, Public Art Liaison and Assistant Director of Public Works at 239-321-7217 or email dlovejoy@cityftmyers.com or Thomas Hall, City of Fort Myers Public Art Consultant, at 239-691-2292 or tom@artswfl.com. To submit, please visit https://artist.callforentry.org/festivals_unique_info.php?ID=9469.
About the Fort Myers Community Redevelopment Agency (CRA)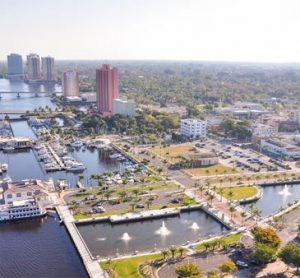 The Fort Myers Community Redevelopment Agency was created in 1984 by the City of Fort Myers, Florida, under Florida Statute Chapter 163, to formulate a plan and strategy for the revitalization of the downtown River District.
The Fort Myers CRA has continued to grow, and redevelopment areas have been added throughout the city. Today, the Fort Myers Community Redevelopment Agency encourages and oversees redevelopment in five designated areas that contain a total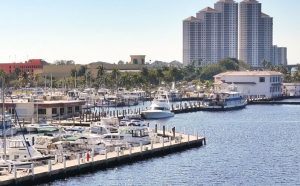 of sixteen distinct geographic sections within the Fort Myers city limits.
The Fort Myers CRA, along with the City's Community Development Division, prepares plans for the revitalization of each area and coordinates the implementation of the plan's recommendations. Tax Increment Funds (TIF)
generated by each area, combined with other funding sources, are used to upgrade the public infrastructure and to stimulate redevelopment in the same area where it was generated.
The Fort Myers City Council members, sitting as the Community Redevelopment Agency Board of Commissioners, oversee the Agency's divisions and their operations. The Fort Myers CRA office is located at 1400 Jackson Street in the Downtown River District.
September 18, 2021.