Alliance Youth Theatre performing 'Midsummer Night's Dream' outdoors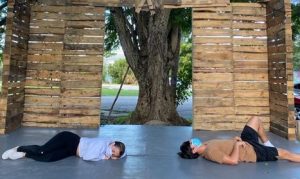 The Alliance Youth Theatre is moving outdoors in November with four performances of A Midsummer's Night Dream: Abridged. William Shakespeare's classic comedy unfolds fast and furiously in this truncated one-act version, trimmed to the story's very essence.
When Hermia and Lysander decide to elope, Demetrius, who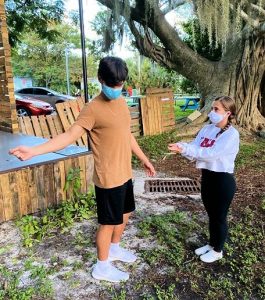 is also in love with Hermia, follows with his girlfriend, Helena. But a magical interference by the king and queen of the fairies results in hysterical mixed-up pairings. In the end, all the couples are brought back together for a happy ending, complete with a final performance by Peter Quince and his company of players. Megan Salerno, Harvey Evans, Yuliana Garcia and Alex Leeds play multiple roles.
A Midsummer Night's Dream: Abridged will be performed on the cozy GreenMarket stage. The grass in front of the stage has been divided into 6×6 squares that promote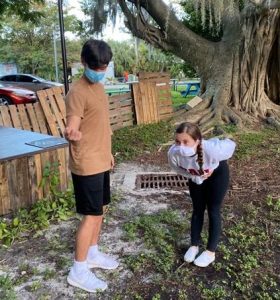 social distancing. Just reserve your square, bring your lawn chairs or a picnic blanket and stretch out for a night of live theater under the gorgeous Florida sky. A pass for a 6×6 square space is $25 and will seat up to four people.
Attendees are able to pre-order snack boxes for two, provided by the Broadway Palm Dinner Theatre. Beverages will be available for purchase onsite.
Performances run November 12th through November 15th at 7 p.m.
Please note: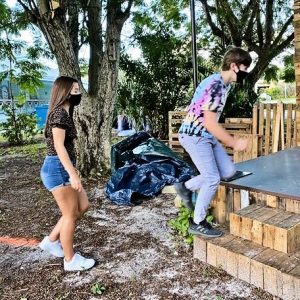 Event staff and volunteers are required to wear masks at all times. Attendees are required to wear masks indoors at the Alliance for bathrooms and when social distancing is not possible. In the event of inclement weather, we will reach out to you to either refund or reschedule the performance.
October 29, 2020.