'Almost, Maine' gives Director Carmen Crussard chance to foster serious young actors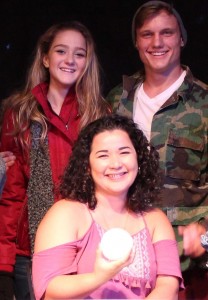 Opening September 30 for just two performances is the Alliance Youth Theatre's production of John Cariani's Almost, Maine. Set in the mythical town of Almost, Maine, the play consists of nine rom-com vignettes about couples falling in – and out – of love. Featuring shrewd writing and evocative musical transitions, Almost, Maine puts local community theater and indie films stars on display as they bring to life in the tradition of Love Actually and Valentine's Day some of Americana's most satisfying romantic clichés.
The performances take place at 8:00 p.m. on Saturday (September 30) and 3:00 p.. on Sunday (October 1).
Carmen Crussard directs.
"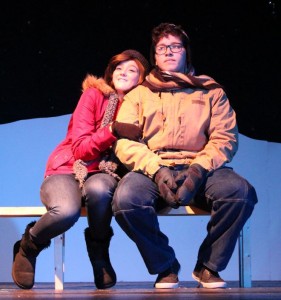 [Almost, Maine] is about love. Love when it's new, love when it's gone, love when it's evolved and withered away, and life takes over and it's no longer love anymore," Carmen reveals. "There's some really funny subject matter and some pretty heavy subject matter as well." There's plenty of opportunity for her cast to shine in the multiple roles in which they play.
Crussard and the cast have been working on the play for roughly two months. "Irma really threw us for a loop," Carmen concedes, noting that the show was supposed to open more than two weeks ago.
A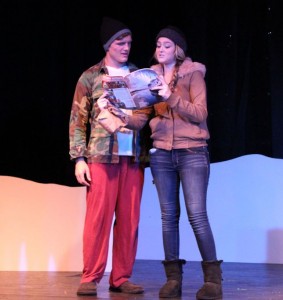 s the Alliance's Youth Theatre Director, she is passionate about helping children develop into young actors, directors and stage hands. That's why she directs for the Alliance for the Arts Youth Theatre. Her last two youth productions, Peter Pan JR and Xanadu JR., both featured much larger and much younger casts.
"This is a special project," Carmen points out. "I asked Lydia if we could do something small where I could just work one on one with some of my serious older actors where it's not all singing and dancing, but more intense book work."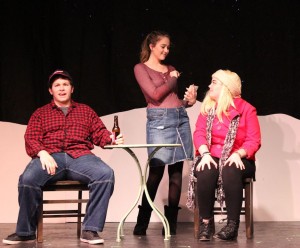 One of the cast's challenges is that the age of the characters ranges from 25 to 35, whereas the six actors appearing in the play are either high school seniors or college freshmen.
"I asked them to be true to their characters but have fun with it and make these truly ordinary people kind of extraordinary and relatable to the audience. And I think they've done a good job."
As you'll see when you go to the show, each of the cast members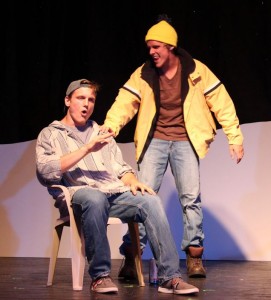 has flourished under Crussard's hands-on tutelage.
On the adult stage, Crussard most recently directed the Lab's summer smash, The Smell of the Kill, in which three wives with seemingly perfect lives are suddenly faced with the opportunity to lose their excess baggage (aka: their husbands) when their idiot spouses lock themselves in a walk-in meat locker in the basement. Previous to that, she was at the helm for the riotous comedy Play On!, Scrooge TV: A Modern Christmas Carol and The Second Book of Ruth.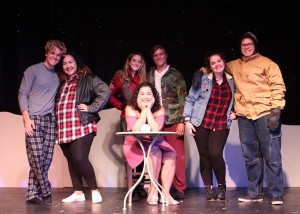 Carmen also served as Assistant Director for Frankie and Johnny in the Clair de Lune and participated in Lab Theater's popular 24-hour Playwriting Project for two consecutive years. Other directorial credits include Thoroughly Modern Millie Jr., Wizard of Oz and The Addams Family.
September 26, 2017.
RELATED POSTS.
'Almost, Maine' provides charming peek at love American style