Belle Theatre's 'Into the Woods' opens September 16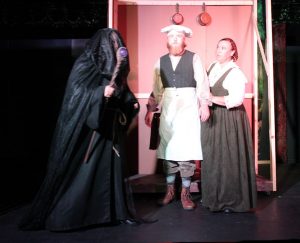 Belle Theatre brings Into the Woods to the stage on September 16. Tyler Young directs an all-star cast that includes Spencer Barney as the Baker, Margaret Bowman as his wife, Katae Boswell as Little Red Riding Hood, Tatiana Rodriguez as Cinderella, Jenna Mazzoli as Rapunzel and Carmen Crussard as the Witch.
As this recitation suggests, Into the Woods is a mash-up of history's favorite Brothers Grimm and Charles Perrault fairy tales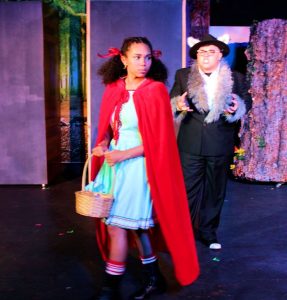 with a major dose of reality injected by James Lapine (book) and Stephen Sondheim (music and lyrics) to underscore that our lives rarely take the path we anticipated, our actions impact others in often-unexpected ways and, more often than not, what we think we want most in life isn't nearly as satisfying or fulfilling as we envision.
To make this point, Lapine and Sondheim take us on a journey, an intertwined quest, really, that involves the likes of Cinderella, Jack of Beanstalk fame, Little Red Riding Hood, Rapunzel and a baker and his wife. Much to their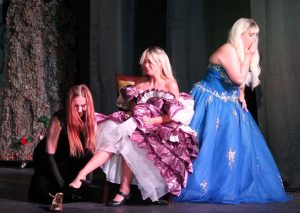 chagrin, the latter are childless thanks, as they soon learn, to a curse placed upon their family by a nearby witch, who is aggrieved that someone in their family stole from her beloved garden. But the witch is willing to lift the curse if they can successfully complete a series of tasks in "three days' time." Wanting children that badly, the Baker and his wife duly venture forth into the woods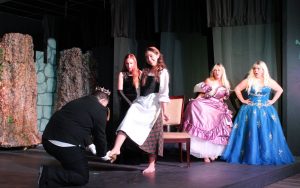 in search of the four items she has commanded them to fetch, where they encounter Little Red Riding Hood, Rapunzel, Cinderella, and numerous other fairy tale figures. Each intertwined story is altered, and most eventually work towards the same goal, but not until they each realize the repercussions of their desired "happily ever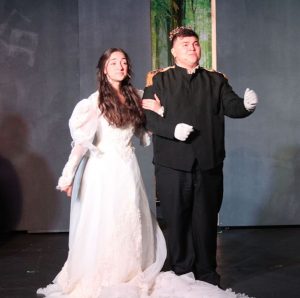 afters."
Into the Woods is one of Stephen Sondheim's most popular and enduring works. The musical premiered on Broadway on November 5, 1987, where it won Tony Awards for Best Score, Best Book and Best Actress in a Musical (for Joanna Gleason) notwithstanding stiff competition from Phantom of the Opera. The play has enjoyed national tours, a 2002 Broadway revival and a second Broadway revival on June 28, 2022 at the St. James Theatre.
The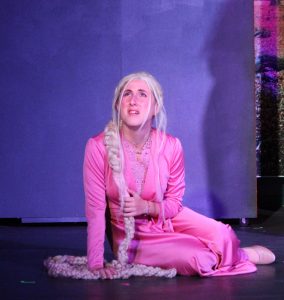 show runs at Belle Theatre September 16-25.
Go here for play dates, times, ticket information and a full cast list.
September 14, 2022.