On stage through May 14 at Broadway Palm is 'Jesus Christ Superstar'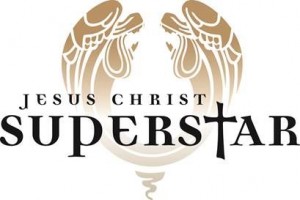 Playing now through May 14 at the Broadway Palm Dinner Theatre is Andrew Lloyd Webber and Tim Rice's Jesus Christ Superstar. For more than 40 years, this timeless musical phenomenon has wowed audiences with its message of hope, peace and the power of love.
The thrilling rock-opera takes a passionate look at Jesus' last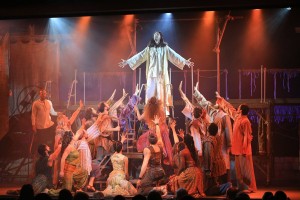 days as viewed through the eyes of Judas Iscariot.  As Judas begins to question Jesus' motivations and methods, emotion and true belief is put to the test. Propelled by a thrilling score by Andrew Lloyd Webber and Tim Rice, Jesus Christ Superstar illuminates the moving power of the human spirit with a passion that goes straight to the heart.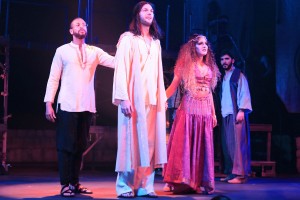 Jesus Christ Superstar was the first Andrew Lloyd Webber and Tim Rice musical to be produced for the professional stage. It debuted on Broadway in October 1971 at the Mark Hellinger Theatre in New York. Less than 12 months later, the rock spectacle went to London, where it exploded at the West End's Palace Theatre in August of 1972. By 1980, Jesus Christ Superstar had become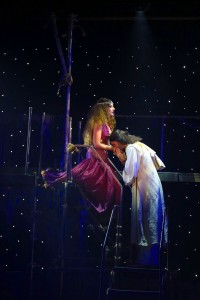 the longest running musical in West End history, its 3,358 performances grossing $12.3 million. In all, Jesus Christ Superstar has grossed over $205 million and has been professionally produced in 42 countries around the world! As compelling today as it was at its inception over 40 years ago, Jesus Christ Superstar is wowing a whole new generation of theatregoers.
Andrew Lloyd Webber is the composer of some of the world's best-known musicals including CATS, Evita, Joseph and the Amazing Technicolor Dreamcoat, The Phantom of the Opera and Sunset Boulevard. His latest musical, the hit stage version of the movie School of Rock, opened on Broadway in December 2015.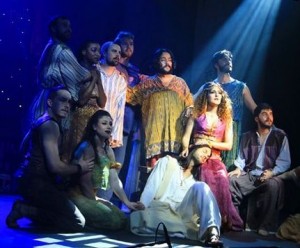 Tim Rice has worked in music, theatre and film since 1965, when he met Andrew Lloyd Webber, a fellow struggling songwriter. Rather than pursue Tim's ambitions to write rock or pop songs, they turned their attention to Andrew's obsession – musical theatre. Their first collaboration (lyrics by Tim, music by Andrew) was an unsuccessful show titled The Likes of Us, which was based on the life of Dr. Barnardo, the Victorian philanthropist. Fortunately,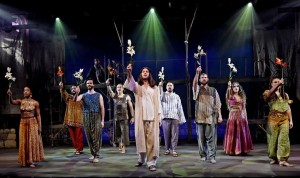 they stayed the course. Their next three works together were Joseph and the Amazing Technicolor Dreamcoat, Jesus Christ Superstar and Evita.
Amy Marie McCleary directs and choreographs the Broadway Palm production. McCleary's credits include the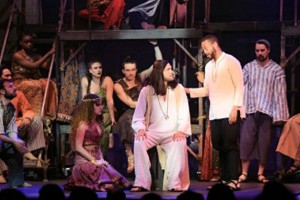 2015 national tour of Memphis the Musical along with the recent Broadway Palm hits CATS, Buddy: The Buddy Holly Story, Footloose and The Wizard of Oz, among many others. She received her BFA from NYU's Tisch School of the Arts and now makes her home in Southwest Florida where, along with directing and choreographing, she works with many young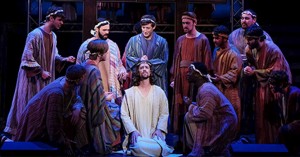 performers as a vocal coach.
April 6, 2017.
RELATED POSTS.