Meet 'Jesus Christ Superstar' director and choreographer Amy Marie McCleary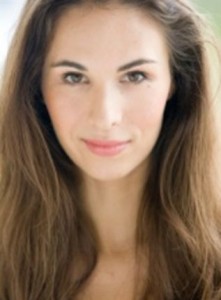 Fresh off her success as director/choreographer of Irving Berlin's White Christmas and choreographer for Yeston & Kopit's Phantom, Amy Marie McCleary directs and choreographs the Andrew Lloyd Webber & Tim Rice blockbuster Jesus Christ Superstar.
As Prather Entertainment Group's resident director/choreographer, McCleary has staged more than 50 productions as either choreographer or director/choreographer. In her capacity as choreographer, McCleary has staged dances for Evita, Cabaret, The Best Little Whorehouse in Texas, Peter Pan, All Shook Up, The King and I, Les Miserables, Annie, Dirty Rotten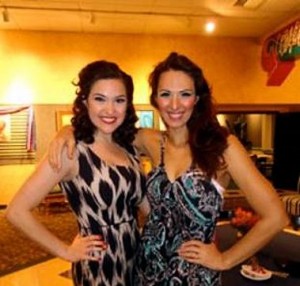 Scoundrels and the 2009/2010 national tour of The Wedding Singer. Among her favorite director/choreographer credits are the 2015 national tour of Memphis, The Wizard of Oz, Footloose, Sister Act, I Love a Piano, Hairspray, 9 to 5 (regional premiere), CATS, Joseph and the Amazing Technicolor Dreamcoat, Ain't Misbehavin' (for the Herb Strauss Theatre), Spamalot (regional premiere), Buddy: The Buddy Holly Story, The Great American Trailer Park Christmas Musical, Grease and Some Enchanted Evening.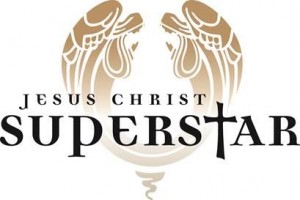 She helped create the musical revues Holly Jolly Christmas and A Swinging Christmas – creating a Fosse version of The Nutcracker Suite and a tap ballet featuring all nine of Santa's reindeer.
Over the course of her 30+ years in theater, her work has been enjoyed by audiences across the country,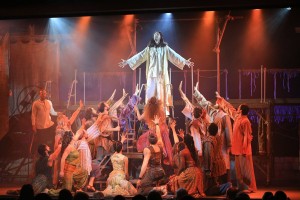 including in touring productions and regional houses that include The Little Theatre on the Square, Allenberry Playhouse and UNCG's Department of Drama.
Amy has a passion for education through the arts. "I'm a champion of education and thrive on working with young professionals," states Amy.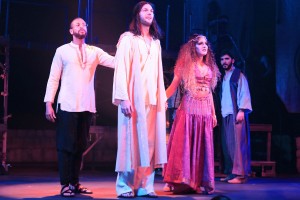 "And as a working mother, I'm a self-proclaimed feminist who encourages tenacity and leadership in the young women I have the honor of working with on a daily basis. I hope my legacy is to encourage and enlighten other artists in the best way possible – through excellent work that has vision and heart."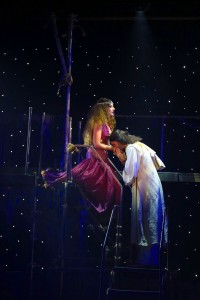 McCleary started in theater as a chorus girl, so it's not surprising that her directorial style reflects her passion for creating the world first and giving each actor equal attention as a facet of the story. "I'm very much about focus and finding the role each actor plays within the world," Amy explains. When directing, McCleary feels as though she has a part in all the roles, and is able to affect the picture at large. There's a stronger sense of being able to work with individuals and help them grow in their paths as performers. "I am 'an actor's director' and have a knack at creating a great ensemble connection that spreads from the rehearsal room onto the stage."
McCleary's movement style is always character based and works to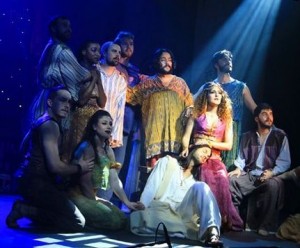 propel the storyline forward with special attention to time period and the confines of the world being created. "I love stepping out of the box with style and vision," she expounds. "My individual dance style combines a love of ballet, Fosse and contemporary street. I'm equally at home with a romantic pas de deux in the The Music Man or the poppy hip hop of High School Musical. ​And a good old fashioned Weimer era club scene makes me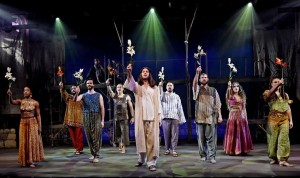 weak at the knees."
"Working with Amy is like a breath of fresh air in this business," says Katherine Walker-Hill, who played Betty Haynes in Irving Berlin's White Christmas. "Not only is she well-prepared, she is also interested in creating a truly beautiful piece of art.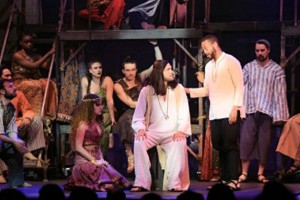 She works well with all ages, talent levels, and backgrounds; but she also pushes each and every performer to be the best they can be in a nurturing, yet professional setting. She has raised the bar for all directors and choreographers, which is a gift to the theatre community."
Amy received her BFA from NYU's Tisch School of the
Arts (with highest honors). She now makes her home in Southwest Florida. Her works in progress include a three-year-old and a one-year-old who love singing and dancing almost as much as their mom.
April 7, 2017.
RELATED POSTS.