Spotlight on Mary Poppins' chimney sweep extraordinaire Chris Duir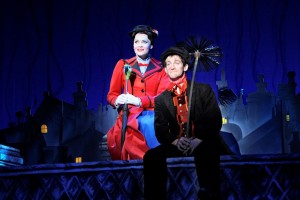 On stage at the Broadway Palm Dinner Theater is Mary Poppins The Broadway Musical. The show has garnered rave reviews. Florida Weekly's Nancy Stetson thinks it is one of the best shows she's seen at Broadway Palm and Broadway World's Emily Yorgey calls Mary Poppins one of the all-time best productions she's seen anywhere, "hands down."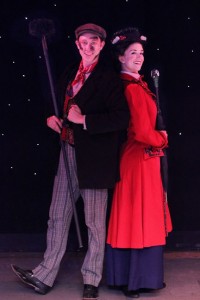 Melissa Whitworth stars as London's magical nanny (see the reviews on her performance, below), but lending her an impressive hand in teaching Jane and Michael Banks that anything can happen if you let it is Chris Duir. He plays the part of Bert the chimney sweep, who opens the show with a tone-setting performance of "Chim Chim Cher-ee" from his perch on a chimney stack overlooking the audience, stage left.
"Chris Duir … matched Whitworth's Poppins perfectly," writes Yorgey in her Broadway World review. "He helped the show transition from scene to scene many times, and the personality he brought to his character made each of these moments amusing. Of course, he also was a prominent character in many of the musical numbers of the show. He has a fantastic voice,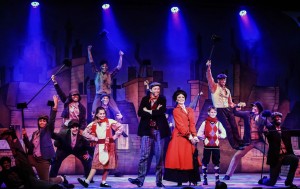 and his tap dancing in 'Step in Time' is not to be missed."
Nancy Stetson writes in her review that "Chris Duir does a great job … His Bert's a likeable guy, not half as goofy as [Dick] Van Dyke is in the movie. Mr. Duir plays him more like a person than a caricature and – thank God – doesn't overdo it with the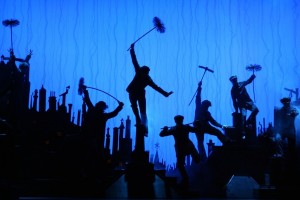 Cockney accent. As a child I thought Bert and Mary were an item, but as seen in this stage production, he respects her and has a crush on her. And while she's friendly, Mary seems to keep him at arm's length."
"Bert, played by Chris Duir, is both realistic and likeable," adds Di Saggau for The River Weekly, "and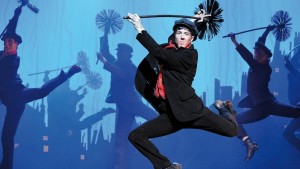 when he and his fellow chimney fill the stage for 'A Step in Time,' it's a tap dancing spectacular with some splendid surprises."
Broadway Palm relates that Chris is excited to make his Broadway Palm debut by returning to the role of Bert for PEG! Duir was a member of the cast in the national tour of Grease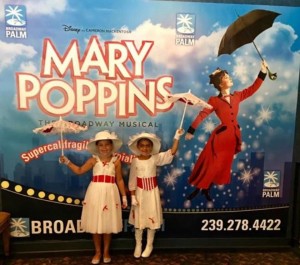 (Eugene, u/s Teen Angel) and his regional credits include Crazy For You as Bobby Child, Singin' in the Rain as Production Tenor, The Drowsy Chaperone as George, Damn Yankees as Smokey, and CATS as Skimbleshanks. Chris has been a singer for Celebrity Cruises, as well as overseas in Macau and Dubai.
July 14, 2017.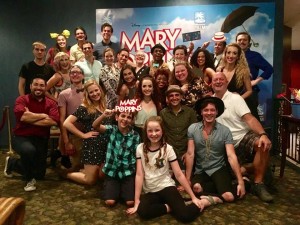 RELATED POSTS.