Spotlight on 'Mary Poppins' star Melissa Whitworth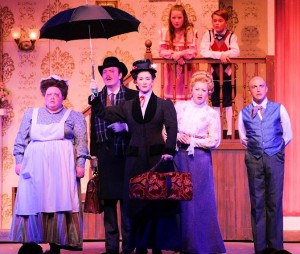 On the main stage through August 12 at the Broadway Palm Dinner Theatre is Mary Poppins The Broadway Musical. In the lead is Melissa Whitworth, who is making her main stage premier.
Mary Poppins is Whitworth's favorite theatrical character. She's reprised the role made famous by Julie Andrews three times. She first performed the part for Theatre Winter Haven in 2014 (with Katrina Ploof directing). The following year, she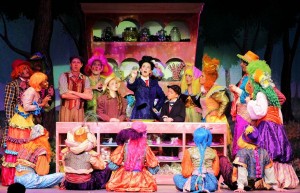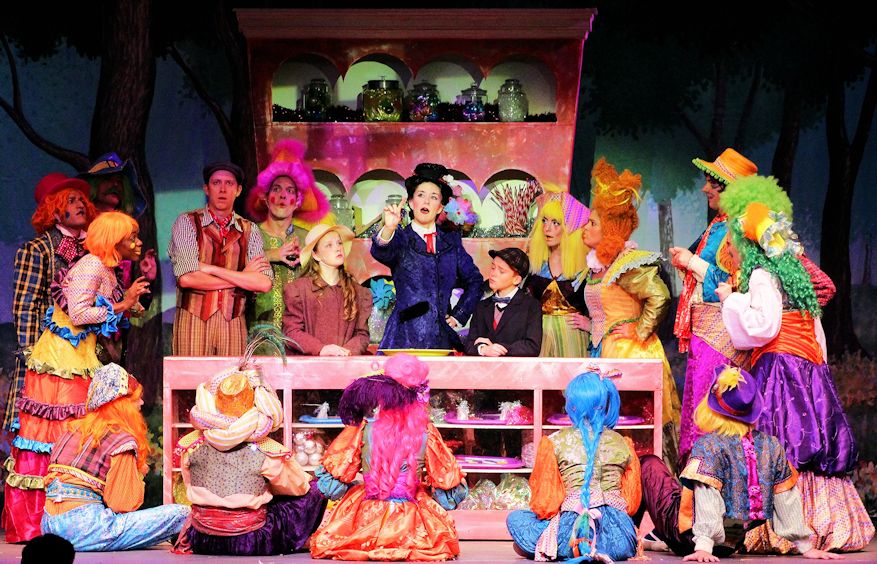 performed the part for Titusville Playhouse and, of course, she's Mary in the Broadway Palm production, where she's received rave reviews.
Writing for Broadway World, reviewer Emily Yorgey says that Whitworth "embodied the part so thoroughly that it felt like Mary Poppins herself was up on that stage. She has a beautiful voice and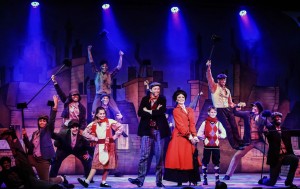 incredible performance skills, but even beyond that, she managed to have the perfect Mary Poppins-esque facial expressions and movements throughout the entire show. I was thrilled each time she 'flew' in or out with her umbrella. These little magical moments made the show even more breathtaking and nostalgic." You can read the rest of Ms. Yorgey's review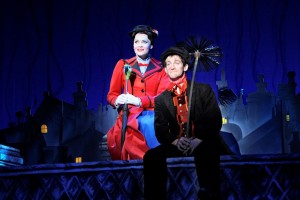 here.
Veteran Florida Weekly theater critic Nancy Stetson was just as generous with her praise. "The actress shares Julie Andrews' delicate features, so if we use the 1964 Disney movie as a reference (rather than the books), she looks exactly how Mary Poppins should look. This is Ms. Whitworth's third production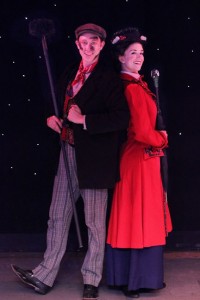 as the famous British nanny, and she's the perfect marriage of no-nonsense and nonsensical. She also sings like a dream, to boot, and makes it all look effortless. By the time she's pulled a 5-foot coat rack, an oversized potted plant and a cup of tea from her carpetbag, we've fallen under her spell."
"Everyone's favorite nanny is played by Melissa Whitworth, and she is practically perfect in the role, no doubt about it," adds Di Saggau writing for The River Weekly. "The moment she flies on stage with her trusted umbrella to help put a fractured family back together again, the audience enters a world that is definitely supercalifragilisticexpialidocious. With her multiple talents, she can even say that word backwards."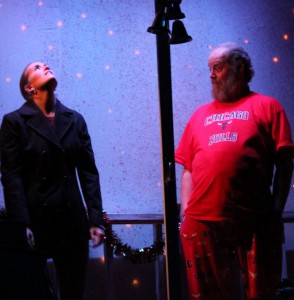 Broadway Palm's Mary Poppins is a tour de force made possible by a combination of exceptional direction, amazing set and costumes, mindboggling special effects and a talented cast and ensemble, but it would all be for naught without Whitworth's indefatigable energy, savoir faire and gorgeous singing voice. Yorgey calls Broadway Palm's Mary Poppins "one of the best productions I have ever seen, hands down (and I have seen quite a few musicals). Stetson calls "Mary Poppins one of the best shows I've seen produced at the Broadway Palm," ,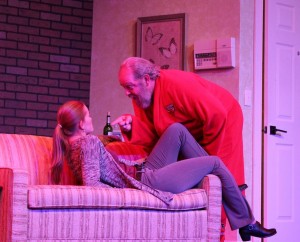 "Go see it – it's a joyous, magical show that will make you feel like a child again." And Saggau says "Mary Poppins has everything you could possibly want from a show, and then some."
Melissa Whitworth graduated from the Florida State University College of Music in 2013 and has been teaching and performing since that time. She has worked as an actor for Universal Studios with performers playing everything from wizards and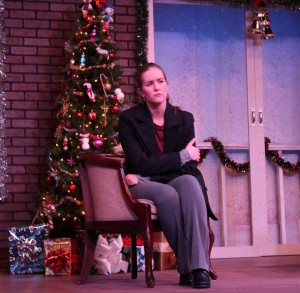 to a' cappella singers (the scariest). Most recently, she received a Broadway World Orlando nomination for her work as Thomas Jefferson in 1776 at the Mad Cow Theatre (which presented the show with an all-female cast). Regional credits include Chekhov's Three Sisters (in the role of Olga), How I Learned to Drive (as L'il Bit), and The Next Fairy Tale (as Glinda).
Melissa made her Off Broadway debut earlier this season in the role of Carol in Another Night Before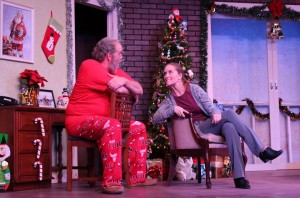 Christmas. She has also appeared at Delray's Show Palace Dinner Theatre as Cindy in SUDS: The Musical (directed by SUDS alumni Steven Flaa). Other favorite credits include Princess Fiona in Shrek (at Theatre Winter Haven, for which she received a Broadway World Orlando Best Actress nomination) and Elizabeth in Young Frankenstein (at Entracte Theatre in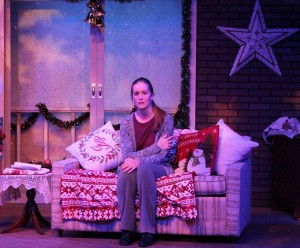 Delray).
Three seasons ago, the 5-foot-8-inch green-eyed performer was honored to sing as part of the Orlando Cabaret Festival at Mad Cow Theatre in their "It Was a Very Good Year" Series. Prior to that, she performed in St. Charles, Missouri with the Center Stage Theatre, at Florida State University, and on Cape Cod with the College Light Opera Company, where she received the Mrs. Box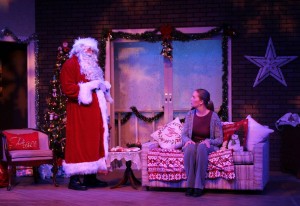 Office Award for "outstanding contributions to the company." Favorite credits there include The Drowsy Chaperone (the Drowsy Chaperone), The Student Prince (the Grand Duchess Anastasia), and Lee Hoiby's one-woman opera, The Italian Lesson. Whitworth has also appeared in The Music Man, South Pacific, Anything Goes and the female version of The Odd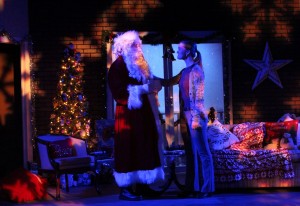 Couple.
July 14, 2017.
RELATED POSTS.