Andrea Spencer Christensen plays 'dream role' of La Carlotta in 'Phantom'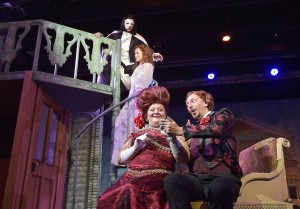 On stage now through February 11 on the main stage of the Broadway Palm Dinner Theatre is Yeston & Kopit's Phantom. Andrea Spencer Christensen plays the role of the diabolical, conniving, less-than-talented diva, La Carlotta, who buys the Paris Opera House with her husband, Cholet (John Anker Bow).
Christensen describes La Carlotta as a "dream role," and she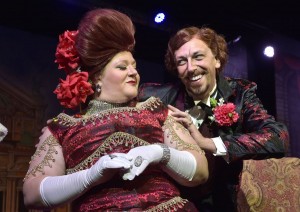 plays the part with just the right amount of camp. As its new owner, Carlotta wants no one to forget that she owns everything at the Opera–"from every toilet bowl to every leading role." Her rendition of "This Place is Mine" is as delightful as it is droll. It is always impressive when a singer has the power, range and confidence to screech at will. And screech she does, her shrill notes  prompting one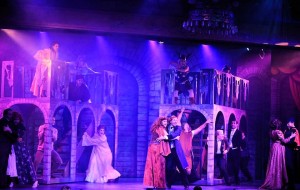 startled patron to ask another, "You mean 'Aida' is not supposed to be funny?" Or Traviata either? Like them, you will find her performance in Phantom totally electrifying.
This is Christensen's third performance at Broadway Palm. She performed in this role for Prather Entertainment Group at its
Dutch Apple Dinner Theatre venue in Lancaster, Pennsylvania, where she received a 2016 Broadway World nomination for Best Featured Actress in a Musical from Penn Live.
Her acting credits include the national tour of Fiddler on the Roof (Surcha, u/s Yente) and regional tours of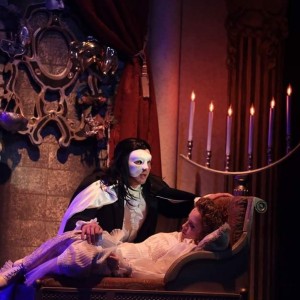 Les Miserables (Mme. Thenardier), The Music Man (Maud Dunlop), and Hello Dolly! (Ernestina Money). She has also appeared on television in Boardwalk Empire.
January 11, 2017.
RELATED POSTS.