Meet the girls in Chicago's 'Cell Block Tango'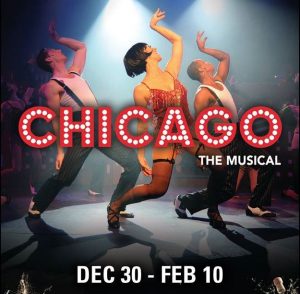 On the main stage at Broadway Palm Dinner Theatre through February 10 is Chicago, starring Sarah Mae Banning as Roxie Hart and Amy Marie McCleary as Velma Kelly.
The story revolves around a 1920s wannabe cabaret star by the name of Roxie Hart, who's sleeping around on her goodhearted but simpleminded husband, Amos. When one of her lovers decides he's dumping her first, Roxie puts three bullets in his chest. At first, Amos covers for Roxie but then he learns that she's been cheating on him and throws her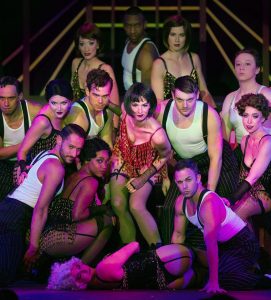 under the proverbial bus with the police who are investigating the shooting. In jail, the fiery redhead meets the jailhouse matron, Mama Morton, and six infamous murderesses. While all but one admit they did the deed, each equivocates her guilt by claiming that the husband or boyfriend "had it coming." Indeed, the men who were whacked were a despicable aggregation – although one man's only transgression appears to be that he popped his chewing gum a little too loudly.
Annie poisoned her boyfriend after discovering he was married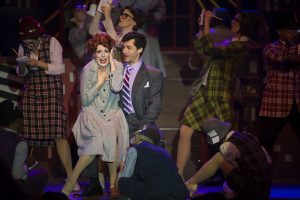 to six other women ("one of those Mormons, you know"). Sami Doherty brings her formidable acting and dancing skills to the part. In a cast that features exceedingly strong dancers not to mention stars of the caliber of Banning and McCleary, Doherty is one of those dancers you cannot help but notice even in the midst of crowded ensemble numbers like "All that Jazz," "All I Care About" and "Razzle Dazzle."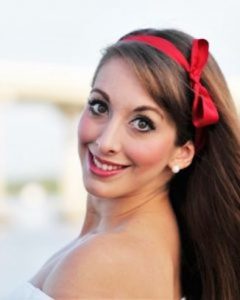 Broadway Palm audiences will remember Doherty as the detective in Clue the Musical. Before that, she appeared in Yeston & Kopit's Phantom (where she played the roles of Florence and Belladova, the Phantom's tragic mother) and Judy Haynes in Irving Berlin's White Christmas. Other recent performing credits include Mary Poppins, Anything Goes, Evita, The Wizard of Oz, Sister Act, Show Boat, Footloose, West Side Story, Joseph and the Amazing Technicolor Dreamcoat, Les Miserables, Shrek, Into the Woods (as Repunzel), A Wonderful Life (as Violet) and CATS (as Jennyanydots). Sami also serves as Broadway Palm's dance captain,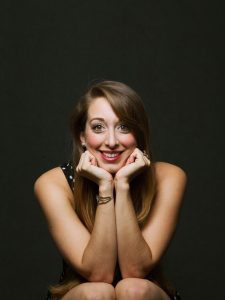 where it's her responsibility to keep the show ship shape after tech week and the show's opening. Also an accomplished costume designer and film actress, teaching is Sami's other passion. When she's not at Broadway Palm, she can be found teaching at Melody Lane Performing Arts Center in Cape Coral, which she co-owns. In addition to any and all forms of dance, she teaches vocals and acting, from the audition through the onstage and the backstage/technical experience. Her students often include other professional performers who drop in to her classes to attend her "boot camps" while they are appearing in town. Doherty studied vocals at Cypress Lake High School before going on to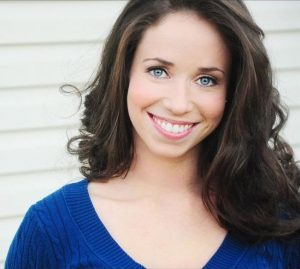 earn her degree in 2011 from the Florida State University School of Theatre. Sami was also a member of the Flying High Circus (triple trapeze, bike, balancing, etc.) and their troupe choreographer.
Another resident of the women's cell block in the Cook County Jail is Mona. She killed her low-down, no-good over-sexed boyfriend after learning that he was four-timing her – with three other girls and a boyfriend. Danielle Barnes shines in the role. Barnes is beyond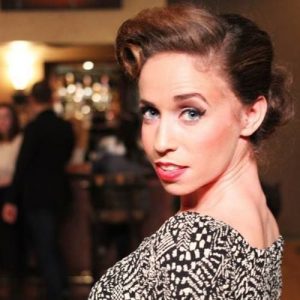 elated to be a part of the production. Some of Danielle's previous roles include Jellylorum/Griddlebone in CATS, Francisca in West Side Story, Emma in Funny Girl, Dinah in South Pacific, Dancer in Swingin' Christmas as well as roles in Sister Act and the national tour of Seven Brides. Danielle is also a pianist and music director, where her past credits include Jingle ARRGH the Way (MD), Divas (piano/singer) at the Herb Strauss, Music of Denali in AK (piano/actor), Cirque Musica Holiday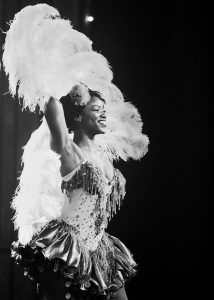 Spectacular (piano/synthesizer), Hairspray (MD/piano), The Music Man (piano), Crazy for You (MD/piano). The Southwest Florida native attended Cypress Lake High School Center for the Arts before obtaining her BFA in Music Theatre from UCF. You can find more about Danielle at www.DanielleBarnes.com.
Morgan McGhee plays the part of June, who is in jail for killing her husband, Wilbur. "I was standing in the kitchen carvin' up the chicken for dinner, minding my own business, and in [he] storms in a jealous rage," she explains. "'You been screwin' the milkman,' he says. He was crazy. And he kept screamin', 'you been screwin' the milkman!" And then he ran into my knife. Ten times." A proud native of Baton Rouge,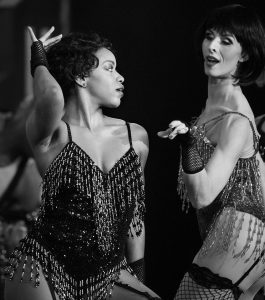 Louisiana, McGhee received her training in dance and theatre from The American Musical and Dramatic Academy (AMDA) in New York City. Her previous Broadway Palm credits include Mary Poppins, Jesus Christ Superstar, White Christmas and Evita.
Go-to-Hell Kitty is wealthy, but money doesn't prevent her boyfriend from cheating on her. She kills him in her apartment after coming home and finding him with two women. After the killing, she goes crazy, telling everyone to "go to hell." Kathleen Carter is Go-to-Hell Kitty, and the South Carolina native who is now based in New York City is thrilled to be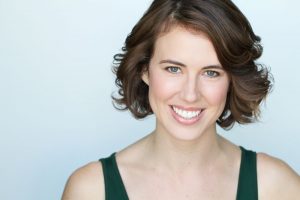 spending the winter in sunny Southwest Florida, where she's turning up the heat in Chicago. Her favorite regional credits include A Christmas Story as Miss Shields, A Chorus Line as Cassie, Steel Magnolias as Shelby, Young Frankenstein as Elizabeth and Crazy For You as Tess. When not on stage, you can find her teaching fitness classes.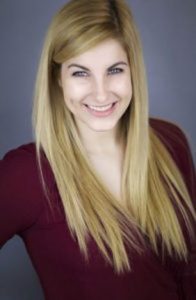 That brings us to Lizzie. Nails on a chalkboard is not Liz's failing. Nor is the sound of a fork scraping against a plate. For Liz, it's popping your gum too loudly. After her husband does it once too often, she silences him – by blowing his head off using a shotgun. Kiersten Benzing plays the part. She was here last season in Mary Poppins, as Chastity in Anything Goes and Rita in White Christmas. Past favorites include Seven Brides for Seven Brothers as Alice, CATS as Cassandra, Junie B. Jones as May, James and the Giant Peach as Sponge, Evita and The Music Man. She thanks to her family and friends for all of their support and God for all of His blessings.
Only Hungarian immigrant Kaitlin Hunyak is actually innocent. But she is the first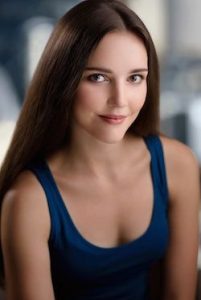 victim of the musical's lethal cynicism, maintaining that "Uncle Sam is fair and just" right up to the time she does her state-imposed Hungarian rope trick and becomes the first capital offender to ever be executed in Chicago. The poor immigrant's name means "pure loser," an ironic appellation that no doubt fills present-day Dreamers and Haitian and Salvadoran earthquake refugees with foreboding and trepidation. Now, as then, the justice system is rigged against immigrants, particularly those who aren't fluent in English or conversant with the American system of jurisprudence. A Moscow native, Svetlana Khoruzhina makes the most of her role. Her naïve, overly-optimistic attitude is as endearing; her dancing polished and decidedly athletic.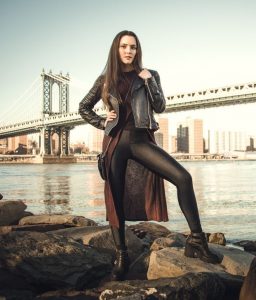 Svetlana has performed and choreographed in Russia, France and the U.S.A. She is a School of Jacob's Pillow alumna and is thrilled to be a part of this astonishing production and grateful to her beautiful family, Natalia, Alexander, Anna and Dmitry.
January 15, 2018.
RELATED POSTS.