ML Graham is Renee in 'Odd Couple: Female Version'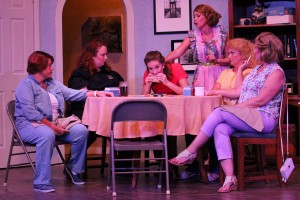 On stage now through October 29 in the Off Broadway Palm Dinner Theatre is The Odd Couple: Female Version. You know the story. A neurotic neat freak moves into the home of a messy, uncouth friend following a marital split. Within days, their differing lifestyles and outlooks on life begin to clash as they ruefully discover that even the best of friends can make the worst of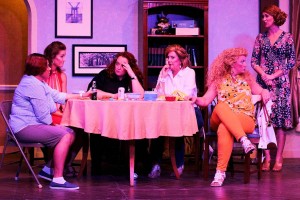 roommates.
ML Graham plays Renee.
ML (Mary-Lisa) last appeared on the Off Broadway stage in Things My Mother Taught Me, where she played Katie Pankow's on-stage mom, Karen, an overbearing, hypercritical lawyer who has alienated her daughter by turning a cold shoulder to Olivia's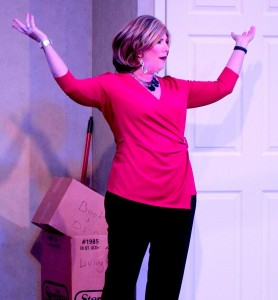 boyfriend, Gabe, out of fear that she will repeat Karen's mistake of marrying too young and inexperienced.
ML holds a degree in vocal performance and theatre from the University of North Carolina at Charlotte. She has performed as a classical and choral music soloist in a variety of theater, outdoor drama and cabaret shows, and as a cruise ship performer. Previous performances at Broadway Palm include The Savannah Sipping Society, The Dixie Swim Club (twice), The Nerd, Funny Girl, Sister Act, Show Boat, A Wonderful Life, Second Chances: A Thrift Shop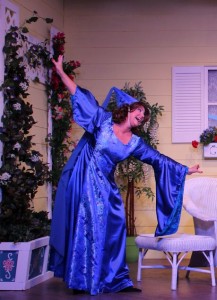 Musical (twice), Footloose, Away in the Basement: A Church Basement Ladies Christmas, and a variety of children's theatre shows.
When not performing, she enjoys her favorite role which has no lines, music or choreography to commit to memory – as wife and mom to the loves of her life, Greg and Grayson.
September 22, 2017.
RELATED POSTS.