Katie Pankow is Florence Unger in 'Odd Couple'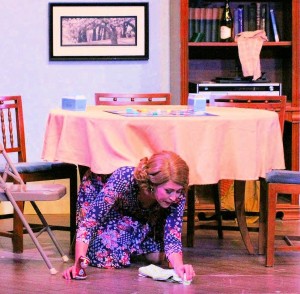 On stage now through October 29 in the Off Broadway Palm Dinner Theatre is The Odd Couple: Female Version. You know the story. A neurotic neat freak moves into the home of a messy, uncouth friend following a marital split. Within days, their differing lifestyles and outlooks on life begin to clash as they ruefully discover that even the best of friends can make the worst of roommates.
Katie Pankow plays Florence Unger, an attractive, obsessively pulled together housewife who has just separated from her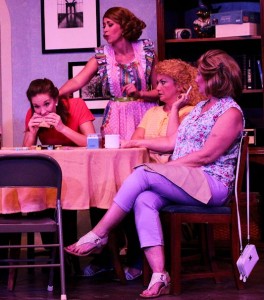 husband. Before she was married, she worked as (wait for it) an accountant, and she's so pathologically organized and neat that she sanitizes everything she touches. She's the antithesis of her friend Olive Madison, who takes her in. But she quickly discovers that even best friends can make for deplorable roommates.
Katie last starred in the Off Broadway Palm in the delightful romantic comedy Things My Mother Taught Me. Read here for a review of her performance as Olive, a young woman who has moved with her boyfriend f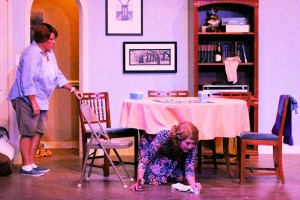 rom New York to Chicago to set up their first apartment together only to discover that her beau has invited both sets of parents to help them settle in – and be on hand when he proposes marriage to her in their new digs.
Broadway Palm audiences will also remember Katie as the loony, pot-smoking nightclub singer Bobbi Michele in last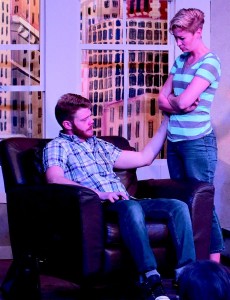 summer's hit, Last of the Red Hot Lovers. Other favorite Off Broadway Palm credits include Karen Brown in Unnecessary Farce, Gretchen in Boeing Boeing and Cecily Pigeon in The Odd Couple. Last season, she also played Maggie Saunders in Strauss Theatre's production of Lend Me a Tenor at BIG ARTS in Sanibel.
Katie recieved her MFA in Acting from the University of Florida in Gainesville. (Go Gators!) At UF, she trained in Alexander Technique, Lessac Vocal Technique, Laban Movement Analysis, stage combat, period movement, heightened language and Practical Aesthetics.
Pankow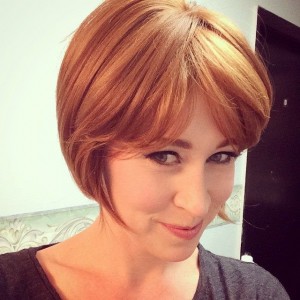 is a bit of a jack-of-all-trades. She is a published poet, an award-winning radio news journalist, and a decorated artist. She graduated Summa Cum Laude from Florida Gulf Coast University in 2009 with a BA in English and lives and works right here in Southwest Florida.
September 22, 2017.
RELATED POSTS.