Nicu Brouillette is Manolo Costazuela in 'Odd Couple Female Version'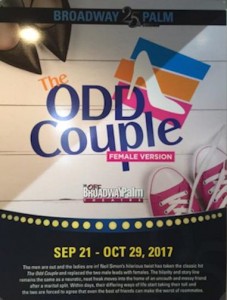 On stage now through October 29 in the Off Broadway Palm Dinner Theatre is The Odd Couple: Female Version. You know the story. A neurotic neat freak moves into the home of a messy, uncouth friend following a marital split. Within days, their differing lifestyles and outlooks on life begin to clash as they ruefully discover that even the best of friends can make the worst of roommates.
Nicu Brouillette plays the role of Manolo Costazuela. He is making his Off Broadway Palm debut in the role. For the past five years, Nicu has performed in Tampa, Sarasota, St. Petersburg and Miami. Companies include Jobsite Theater, Florida Studio Theatre, Studio Theatre Tierra Del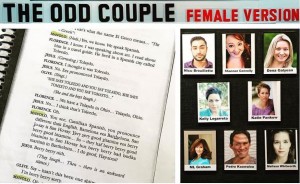 Sol and Stages Productions Family Theatre. Some of his favorite roles include Aladdin in Aladdin and the Magic Lamp, Bruce/Karl in Old Enough to Know Better and Hal in Proof.
Nicu is a graduate of the University of South Florida, where he earned his bachelors in Music Studies with a focus on Vocal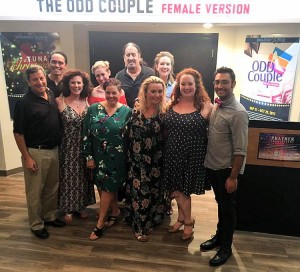 Performance.
October 9, 2017.
RELATED POSTS.