Shannon Connolly debuts in Off Broadway Palm as Mickey in 'Odd Couple'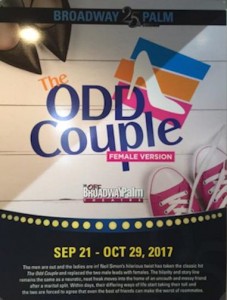 On stage now through October 29 in the Off Broadway Palm Dinner Theatre is The Odd Couple: Female Version. You know the story. A neurotic neat freak moves into the home of a messy, uncouth friend following a marital split. Within days, their differing lifestyles and outlooks on life begin to clash as they ruefully discover that even the best of friends can make the worst of roommates.
Shannon Connolly plays the role of Mickey, a cop who is one of the girls who comes to Olive's pad for a spirited game of Trivial Pursuit. Shannon is stoked to be making her Off Broadway Palm debut in The Odd Couple.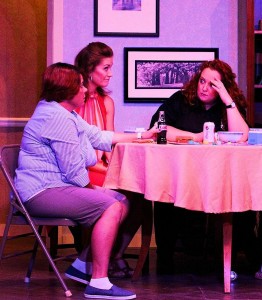 Although this is her first time in the Off Broadway, she is no stranger to the Broadway Palm main stage. Past main stage/Prather Production credits include Sister Mary Patrick in Sister Act, Ethel Tofflemier in The Music Man, Lulu/Betty Blast in Footloose, Mavis in Church Basement Ladies (1, 2 & 4), Mary Smith in Run for Your Wife and Caught in the Net, Feature Singer in Swingin' Christmas, Portia in Cinderella and Miss Shields in A Christmas Story.
Connolly holds a BFA in Musical Theatre from Montclair State University in New Jersey.
October 9, 2017.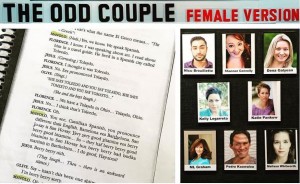 RELATED POSTS.