'In the Heights' opens at Broadway Palm on April 8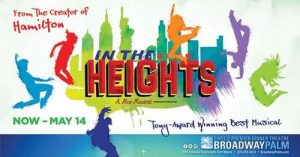 In the Heights opens at the Broadway Palm Dinner Theatre on April 8. With music and lyrics written by Lin-Manuel Miranda, the groundbreaking Tony-Award-winning musical tells the story of a vibrant community in New York's Washington Heights where the coffee from the corner bodega is light and sweet,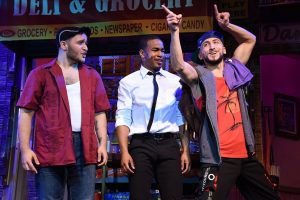 the windows are always open and the breeze carries the rhythm of three generations of music. It's a community on the brink of change, full of hopes, dreams and pressures, and where the biggest struggles involve deciding which traditions you take with you and which ones you leave behind. When a winning lottery ticket, a power outage, and romantic tension all hit the neighborhood,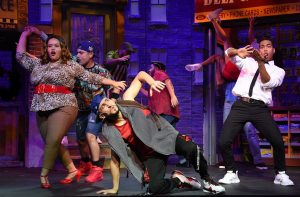 the long-time friends and neighbors make discoveries about each other, themselves, and the place they all call home.
Of course, Lin-Manuel Miranda's name is and will always be synonymous with Hamilton. In the Heights predates that project. It started as an 80-minute one-act play at Wesleyan University, then evolved into an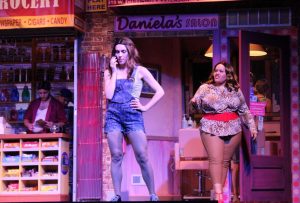 Off Broadway production, and eventually became a Broadway hit that earned 13 nominations and four Tony Awards, including Best Musical.
Miranda and Quiara Alegría Hudes adapted the play into a full-length feature film directed by Jon M. Chu. After a year's COVID-related delay, the film made its world premiere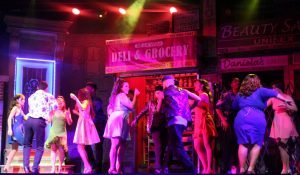 at the Los Angeles Latino International Film Festival on June 4, 2021.
But whether it's presented on screen or on stage, everyone agrees that the true stars of In the Heights are Miranda's high-energy Latin rhythms, which combine hip-hop, salsa, merengue and soul music to weave a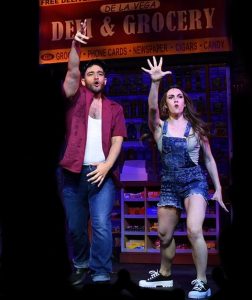 spellbinding story that poses  the central question – when community is everything, will love of the barrio keep Usnavi, Nina and their friends and neighbors grounded or will it hold them back by dissuading them from pursuing greater opportunity elsewhere?
In the Heights plays at Broadway Palm Dinner Theatre through May 14.
Go here for play dates, times and other information.
April 1, 2022