'Wizard of Oz' cast and audiences wild about Leah and Fergus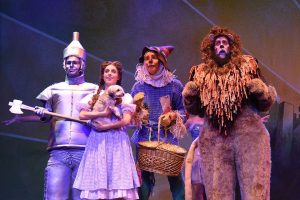 The Wizard of Oz has many memorable characters. Dorothy and her friends, the Scarecrow, the Tin Woodsman and the Cowardly Lion. Glinda the Good and the Wicked Witch of the West. The all and powerful Oz. But animal lovers worldwide fall in love with Dorothy's flower-bed-digging-doggie, Toto, who is played for Broadway Palm Dinner Theater by two cudley canines, Leah Weaver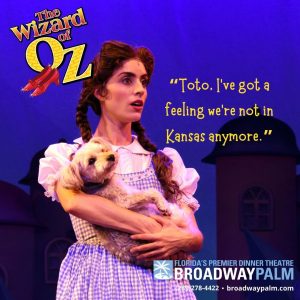 and Fergus Bigelow.
Leah Weaver is a 10. "Leah is an angel on earth," effuses Sarah Cammarata, who plays Dorothy Gale. "She is the sweetest, sweetest dog in the world, and I think she knows that she gives everyone such love and comfort because she just melts right into us. We say that she's our built-in cast therapy dog. Every show I do with Leah I just immediately feel so calm."
Fergus is a 6-year-old Yorkie.
"No matter what scene we're doing,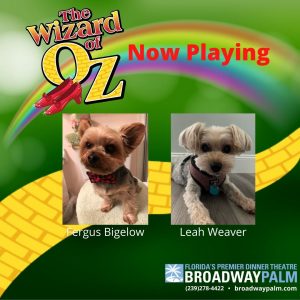 he will always be just sitting there, tongue out, ears perked up, panting and just looking around, super alert and so the crowd loves Fergus as well because he's so small and alert and very cute," Cammarata adds.
Toto is double cast out of respect for how difficult it would be on any dog and its human on days where there's both a matinee and evening performance.
Just like performers have their rituals to prepare for performances and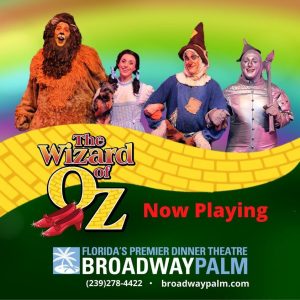 get into character, so do Leah and Fergus. To prepare Fergus for his performances, his owner plays the movie at home "so Fergus can become acclimated to all the noises and this music and everything in the show."
If you've ever had a dog or tried to teach a new fur-buddy commands like "sit," "stay" and "heel," you'll be amazed at just how well-behaved these canine performers are while on stage. Not only are they handled by virtually every major character in the cast (including mean ole Miss Gulch and the terrifying Wicked Witch of the West,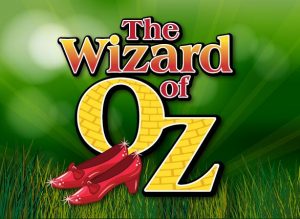 neither Lean nor Fergus are spooked by the flashes and blasts that announce the Wicked Witch's entrances and exits, the fireball she throws at the Scarecrow or thunderous applause.
Remember that the next time you dog takes to shaking and shivering during a thunderstorm or fireworks display.
The Wizard of Oz is on the main stage at Broadway Palm Dinner Theater now through August 13.
July 17, 2022.
RELATED POSTS.