No stretch for actor Patrick Day to play Irish cop O'Hara in 'Arsenic & Old Lace'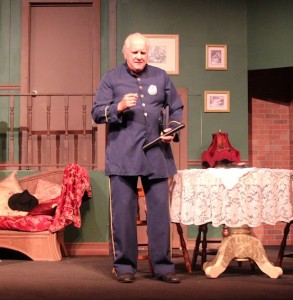 On stage for just three more performances at the Hinman Auditorium is the CFABS Players' production of Arsenic & Old Lace. And in commemoration of St. Patrick's Day, it is only fitting to draw attention to Arsenic & Old Lace's Irish cop on the beat, Officer O'Hara, jovially played by Patrick Day.
Playing an Irishman is no reach for Day. His mother told him that St. Patrick's Day was named in anticipation of his birth. He distinguishes himself as the Keystone-type cop so obsessed with breaking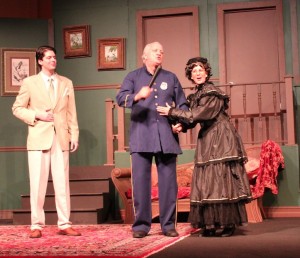 into theater as a neophyte playwright that he fails to recognize the criminally insane Jonathan Brewster, who has escaped from a prison for the criminally insane.
Day is an engineer by day and thespian by night. He was last seen on the Lab Theater stage as the redneck reindeer Comet in Lab Theater's The Eight: Reindeer Monologues. Before that, he played the bubbly Eduardo in Happy and Emperor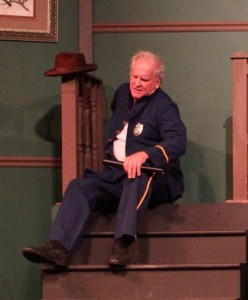 Joseph in Amadeus, both at Lab Theater as well. Day has also performed at the Herb Strauss Theater in Sanibel, Theatre Conspiracy in Fort Myers, and Cultural Park Theater in Cape Coral. Some of Patrick's favorite roles include Greg in Sylvia, George Hay in Moon Over Buffalo, David Kahn in Social Security, Serge in Art, and Matthew Perry in A Little Murder Never Hurt Anybody.
Related articles
Published March 17, 2016