Spotlight on 'Arsenic & Old Lace' police presence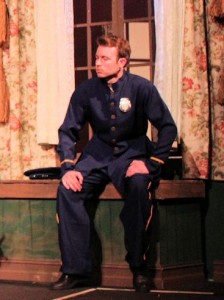 On stage for just three more performances at the Hinman Auditorium is the CFABS Players' production of Arsenic & Old Lace.
Under the direction of Gary Obeldobel, the cast for this production consists of 14 local actors. The main players are Juan Alejandr0, who plays Mortimer Brewster, the lovely Dena Galyean, who plays Mortimer's fiancée, Margot Escott and Cindy Hile, who play Mortimer's deadly spinster aunts, Abby and Martha Brewster, the scene-stealing David Watson as Teddy Roosevelt Brewster, and David Whalley as the murderously funny villain, Jonathan Brewster.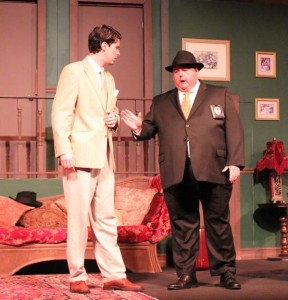 Patrick Day plays Irish beat cop Officer O'Hara and, rounding out the police presence in Arsenic & Old Lace, are the no-nonsense Lieutenant Roony and Officers Klein and Brophy.
Steve Cobb plays Roony. This is his fourth production with the CFABS Community Players. He is a member of the improv troupe, "Improv Anonymous," which performs the first Saturday of each month at CFAB S. Steve teaches beginning improv at CFABS, where his daughter, Cam, is also involved in improv and performances.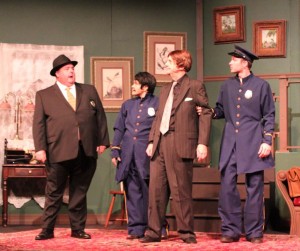 Garrett McLeod plays Officer Klein. Arsenic & Old Lace marks Garrett's CFABS Community Players debut. He is currently enrolled as a theater student in the Bower School of Music and the Arts at Florida Gulf Coast University. His favorite credit is Rome0 & Juliet with the Florida Gulf Coast University Summer Theater Lab, and as a theater student, he has also received specialized training in both armed and unarmed stage combat from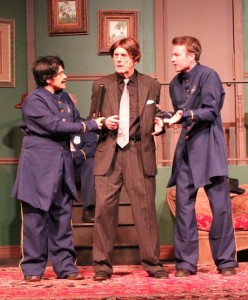 Professor Greg Longenhagen, a professional SAFD certified fight director.
Marina Acosta-Miller plays Officer Brophy. This is Marina's fifth production at CFABS, where audiences enjoyed her last in Nunsense, which was her first musical since Evita with the Grafenwoehr Performing Arts Center.  When she is not on stage Marina loves to volunteer on costuming or behind the bar at performances at the Centers for Performing Arts Bonita Springs.
Related articles
Published March 18, 2016