Meet Bill Owens, the 'Moon Over Buffalo' starstruck weatherman who's engaged to Roz Hay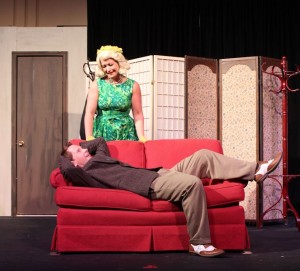 On stage at the Center for Performing Arts Bonita Springs for a very limited 5-show performance is Ken Ludwig's hysterical farce Moon Over Buffalo. Playing the role of the fawning, star struck weatherman Howard is William "Bill" Owens.
Howard is engaged to Rosalind Hay. She used be an actress, but has left theater to launch a career in advertising. She's done with actors, actresses and everyone else involved with live theater. Well, except for her mom and dad, who are theater legends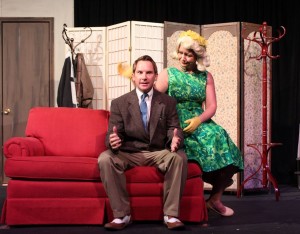 George and Charlotte Hay. And Howard is so anxious to meet them and make a good impression, he cannot get out of his own way. It doesn't help that Roz is distracted by Paul, the theater company's manager with whom she was romantically involved, or that Charlotte mistakes Howard first for a fan and later for famed movie director Frank Capra. But Howard has an ego of his own, as evidenced by the fact that when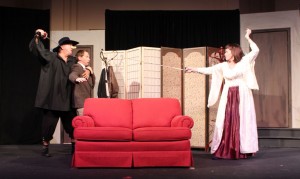 Charlotte starts sucking up to him, Howard doesn't question it because he believes she's seen him do the weather and thinks he has the talent to do theater or even film; he's that good.
Owens is believable in the part and one of the funnier scenes in this two-act farce occurs when Howard dresses up like General George Patton and is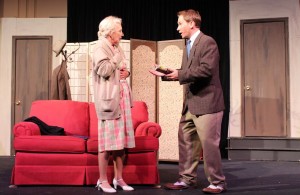 mistaken by his future father-in-law as his young lover's brother, who is so mad that George has gotten his sister pregnant that he intends to shoot him dead.
Owens is making his theatrical debut in Moon over Buffalo. His passion for the performing arts began only two years ago when his determined kids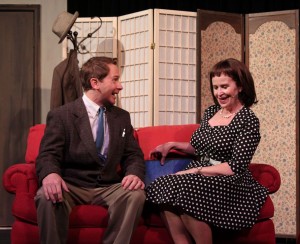 persuaded him
to get out of his comfort zone and take an improv class at the Center for the Arts Bonita Springs.
Moving from the improv stage to the CFABS Community Players big board might be scarier if it weren't for Steve Cobb, who joins Bill in Bonita City Improv, Harry's Senior Moment and Gene Pool Party every month.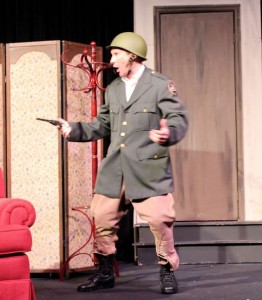 When not studying his lines or making a fool of himself on the improv stage, Bill practices law as a business and real estate attorney. He is grateful to his beautiful wife, Jen, and two wonderful children, Will and Maddie, for their enduring love and support.
July 20, 2017.
RELATED POSTS.