Todd Fleck is stand out in CFABS' 'Moon Over Buffalo'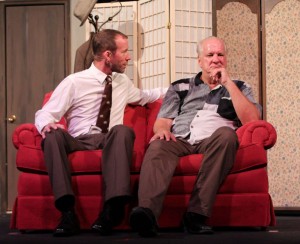 On stage at the Center for Performing Arts Bonita Springs for a very limited 5-show performance is Ken Ludwig's hysterical farce Moon Over Buffalo.
George and Charlotte Hay are aging theater legends. They'd love to transition into motion pictures, but their big break has never come. So they're on the road in Buffalo, doing two different plays, Cyrano de Bergerac and Private Lives. But it's beginning to wear a little thin on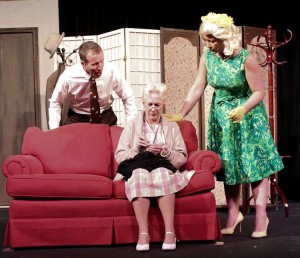 everyone in the troupe. The Hays' daughter, Roz, has left the company to establish a saner, 9-to-5 life in, of all things, advertising. George is having an affair with the actress who's replaced her even though she's younger than his daughter. Even worse, he's gotten the girl pregnant, which she discloses to Charlotte by dropping her note on the current copy of Variety news. Now Charlotte is leaving the troupe, on the arm of the Hays' long-standing business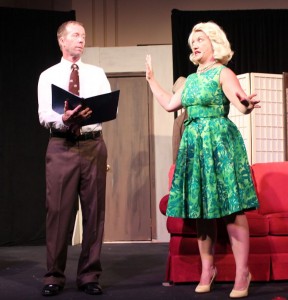 attorney, who wants to whisk her away on a cruise. And then the call comes in from George's agent. Frank Capra (yes, that Frank Capra) needs to replace the male and female leads in the movie he's shooting, and he's flying in to Buffalo to catch the matinee and talk to George (and maybe even Charlotte) if he likes what he sees.
It's their last chance – their last chance for a career in film; their last chance to keep their relationship from dissolving; their last chance to avoid financial disaster. And it's up to their manager, Paul, to keep it all together,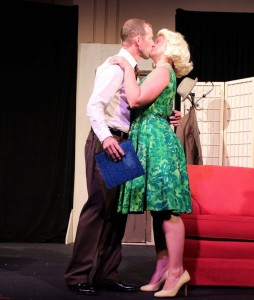 and it's up to Todd Fleck to portray the beleaguered manager – and the guy who's still in love with George and Charlotte's beautiful but willful daughter.
Fleck is a stand out in the role. It's only natural. He's played variations of the character in a number of Southwest Florida dramedies and farces over the past couple of seasons. He just completed 55 and Over for Lab Theater. The summer before, he turned in a command performance in Lab Theater's production of Robert Caisley's Happy, where he played the part of Alfred, a college professor who's determined to find the silver lining behind every challenge, problem and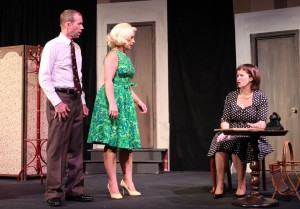 set back until he encounters his best friend's dour, gin-soaked new lover (played by 55 and Over director Stella Ruiz)
Todd is a graduate of Indiana University and former member of The Ensemble of Artists at The Bloomington Playwrights Project in Bloomington, Indiana. He has previously played Brick in Cat on a Hot Tin Roof, Marty Pascal in The House of Yes and Larry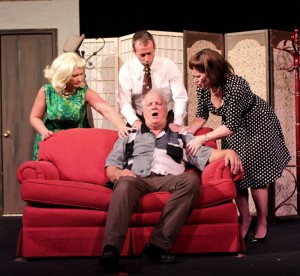 in Relatively Speaking. He has appeared in several independent and feature films, and has also worked on TV shows for The Discovery Channel and The History Channel while residing in Chicago.
July 20, 2017.
RELATED POSTS.