Xanadu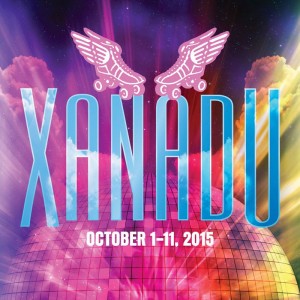 In partnership with Theatre Zon, TheatreLab will present Xanadu October 1-11, 2015. Mark Danni will direct this musical comedy that is based on the book by Douglas Carter Beane and score by pop-rock legends Jeff Lynne and John Farrar (ELO).
Xanadu is based on the 1980 film of the same name that, in spite of being critically ridiculed (it received six Razzies, winning one for worst director) and a commercial dud (barely breaking even at the box office), became something of a cult classic. In adapting Xanadu for the theater,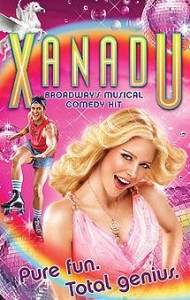 Douglas Carter Beane was also inspired by the 1947 film Down to Earth starring Rita Hayworth, which was, in turn, a sequel to the 1941 movie Here Comes Mr. Jordan, which was an adaptation of the Harry Segall play Heaven Can Wait. The title is a reference to the poem Kubla Khan and is the name of the Chinese province where Khan established his garden of pleasure in the poem.
The musical opened on Broadway in 2007 and closed in 2009 after 49 previews and 513 performances. It earned an Outer Critics Circle Award for Best Musical and a Drama Desk Award for Best Book. It was also nominated for Tony Awards for Best Musical and Best Book.