Here's what you'll see during Florida Rep's current season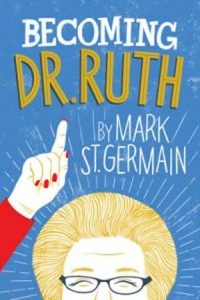 Here are the plays included in Florida Rep's 2018-2019 season:
Becoming Doctor Ruth by Mark St. Germain in the Artstage Theatre
This play tells the heartfelt, hilarious, and triumphant story of the girl who became Dr. Ruth! Based on the life of Dr. Ruth K. Westheimer, Becoming Doctor Ruth is a one-woman tour-de-force from the author of George Washington's Teeth and Best of Enemies! Show dates are September 21 through October 21, with previews on September 18-20.
Steel Magnolias by Robert Harling in the Historic Arcade Theatre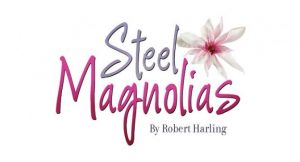 Make an appointment at Truvy's Beauty Salon to see the play that inspired the classic 1989 film. "A skillfully crafted picture of eccentricity in the small-town South," states Drama-Logue. Performances are October 19 through November 7, with previews on October 16-18.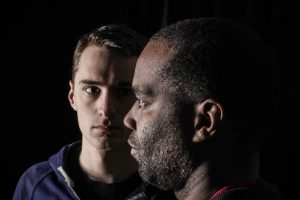 Damascus, A Southeastern Premiere, by Bennett Fisher in the ArtStage Studio Theatre
Nothing is what it seems in this dangerous psychological thriller that challenges all we think we know. Gripping and electrifying, this new play was chosen from the 2017 PlayLab. Performance dates are November 9 through December 9, with previews on November 6-8.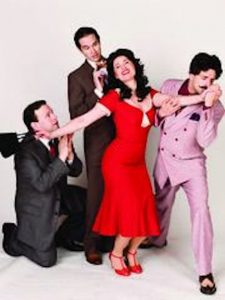 Charles Dickens' A CHRISTMAS CAROL in the Historic Arcade Theatre
Southwest Florida audiences are in for a holiday treat with a brand-new adaptation of the beloved holiday classic by Mark Shanahan. Join Ebenezer Scrooge on a thrilling journey of discovery and redemption that is perfect for the whole family. Performances are November 30-December 19, with previews on November 27-29. Shanahan's play The Dingdong had its regional premiere to critical acclaim at Florida Rep in 2016. Shanahan is a Broadway actor, regional theatre veteran, and a familiar guest director at Florida Rep, who most recently helmed How the Other Half Loves earlier this year.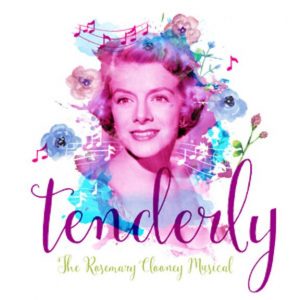 Tenderly: The Rosemary Clooney Musical by Janet Vogt & Mark Friedman
This new musical is a salute to the beloved radio, television and film icon! Featuring over 20 amazing tunes like "Come on-a My House," "Hey There,"' "Sisters," and "Mambo Italiano," Tenderly will be performed in the ArtStage Studio Theatre December 21 through February 24, with previews December 18-20.
Fences by August Wilson in the Historic Arcade Theatre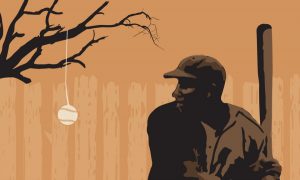 The Tony Award and Pulitzer Prize-winning American Classic! Hot off a Broadway revival and Academy Award-winning film adaptation, August Wilson's universal story will strike a chord in every heart. The Tony Award and Pulitzer Prize winning American classic will be performed January 11-30, with previews January 8-10.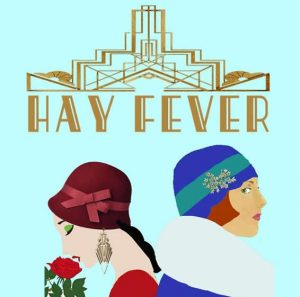 Hay Fever by Noël Coward in the Historic Arcade Theatre
Razor-sharp and dry as a martini, Hay Fever is a delightfully madcap comedy of bad manners. Watch a weekend getaway spiral into mayhem as tempers flare and eccentricities reign supreme. "An evening of intoxicating escape," says The New York Times. Performances will be February 15 through March 6, 2019, with previews on February 12-14.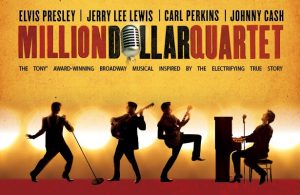 Dollar Quartet in the Historic Arcade Theatre
Sit in on the Memphis jam session that changed music forever! One of Broadway's hottest tickets, Million Dollar Quarter was inspired by the true story of the famed recording session where icons Johnny Cash, Carl Perkins, Jerry Lee Lewis and Elvis Presley got together for one unforgettable night. The book for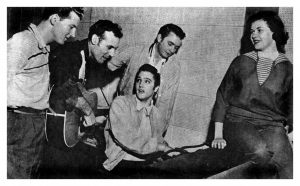 this Tony-winning Broadway rock 'n' roll sensation is by Colin Escott and Floyd Mutrux, who also provided the original concept and direction. Performances are March 22 through April 10, 2019, with previews March 19-21.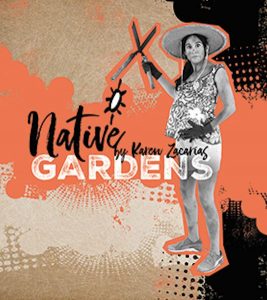 Native Gardens by Karen Zacarías in the ArtStage Studio Theatre
It is neighbor against neighbor in this hilarious new hot-button comedy. Cultures and gardens clash as well-intentioned neighbors become arch-enemies. Native Gardens is one of the hottest new comedies in America. Performances are April 5- May 5, 2019, with previews on April 2-4.
Posted August 1, 2018.