Shows you'll see during Florida Rep Education's current season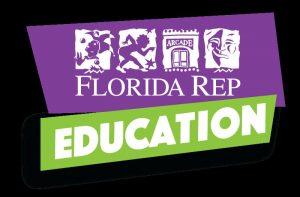 Here are the shows that Florida Rep Education will produce during its 2018-2019 season:
The Cat in the Hat
Originally produced by the National Theatre of Great Britain, The Cat in the Hat was adapted from the book by Dr. Seuss and originally directed by Katie Mitchell. A beloved classic, watch the troublemaking Cat in the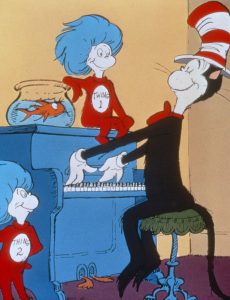 Hat perform incredible tricks and produce wondrous items to entertain Sally, her brother, and the frustrated little pet fish during one rainy day. The Cat in the Hat is available as either a touring show or field trip for area schools.
Refugee
A world premiere, Refugee follows three kids from different eras with a common mission: escape. Josef is a Jewish boy in 1930s Nazi Germany. Isabel is a Cuban girl in riotous 1994. Mahmoud is a Syrian boy in 2015. All three young people will go on harrowing journeys in search of refuge. And although Josef, Isabel, and Mahmoud are separated by continents and decades, surprising connections will tie their stories together in the end. Refugee is based on the New York Times Bestselling book written by Alan Gratz as adapted by Eric Coble. Like Cat in the Hat, Refugee is available as either a touring show or field trip for area schools.
Romeo and Juliet
Adapted by Bill Kincaid from the William Shakespeare classic, Romeo & Juliet retells the ancient tale of star-crossed lovers whose struggling passion for each other brings fatal consequences that ultimately reconcile their feuding families. Romeo & Juliet is available as a touring show .
Disney's Newsies: The Musical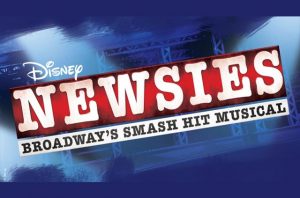 Inspired by real events, this high-energy Tony Award-Winning musical tells the plight of young newspaper sellers to make ends meet in 1899 New York City. When newspaper owners start to exploit their labor beyond reason, Jack Kelly and his band of newsies rise up and face the ruthless Joseph Pulitzer. Based on the 1992 eponymous film, music for Newsies is by Alan Menken, lyrics by Jack Feldman and book by Harvey Fierstein. This production will take to the Arcade Theatre stage in the spring.
Spring Awakening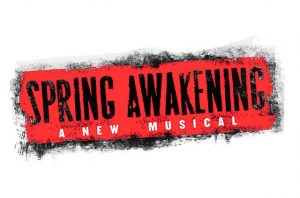 The winner of eight Tony Awards (including Best Musical), Spring Awakening explores the journey from adolescence to adulthood with a poignancy and passion that is illuminating and unforgettable. Told by Duncan Sheik and Steven Sater through what Entertainment Weekly called "the most gorgeous Broadway score this decade," this landmark musical is an electrifying fusion of morality, sexuality and rock and roll that is exhilarating audiences across the nation like no other musical in years. With book and lyrics by Steven Sater and music by Duncan Sheik, Spring Awakening comes to the Arcade Theatre stage during the summer of 2019.
Disney and Cameron Mackintosh's Mary Poppins JR.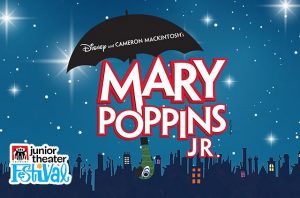 Based on one of the most popular Disney movies of all time and the Broadway musical that played for over 2,500 performances and received multiple Olivier and Tony Awards nominations, Disney and Cameron Mackintosh's Mary Poppins JR. is an enchanting mixture of irresistible story, unforgettable songs and breathtaking dance numbers. For ages 8-15, this program focuses on touring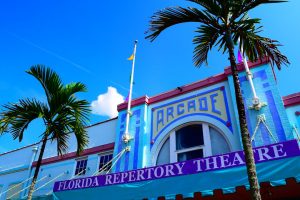 performances and collaborative competition! The music and lyrics for Mary Poppins JR comes from Richard M. Sherman and Robert B. Sherman, with book by Julian Fellowes and new songs and additional music and lyrics by George Stiles and Anthony Drewe.
The 2018-2019 season will also feature the 2019 Junior Theatre Festival entry Show on the Go.
Posted August 1, 2018.