Meet 'Outside Mullingar' actor Rachel Burttram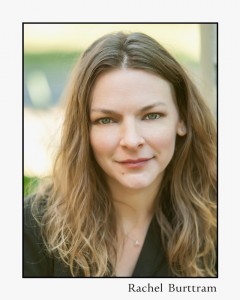 Playing September 22 through October 22 (with four preview performances) in the ArtStage Studio Theatre at Florida Rep is John Patrick Shanley's Outside Mullingar. Directed by Chris Clavelli, Outside Mullingar features Florida Rep ensemble members Rachel Burttram, Brendan Powers and Viki Boyle, who are joined by Martin LaPlatney.
Whether comedic or dramatic, Burttram has the chops to handle any role that comes her way. After all, she's been working in regional theater for more than 15 years. She has shared the boards with the legendary Carol Lawrence and Tony-nominated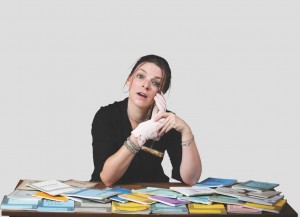 Daniel Sunjata. Her stage work has been seen across the country – in venues ranging from the Actors' Theatre of Louisville in Kentucky, Kitchen Theatre in Ithaca, New York (where she appeared most recently in Mark St. Germaine's romantic comedy Dancing Lessons), The Hippodrome Theatre in Gainesville, Florida, Riverside Theatre in Vero Beach, Florida, Gloucester Stage in Massachusetts, Barnstormers' Theatre in New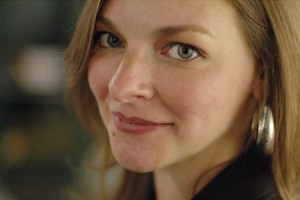 Hampshire, City Equity in Alabama, Geva Theatre, and various stages in New York City, including the prestigious Actors' Studio.
Many Southwest Florida theater-goers know her from performances as a company member for more than 14 years at Florida Repertory Theatre (named by Wall Street Journal's Terry Teachout "as one of America's top repertory companies").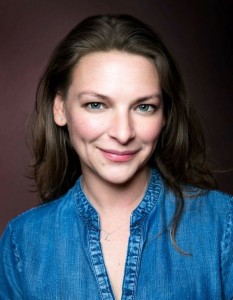 She was last seen in the ArtStage Studio Theatre in Doublewide. Other Florida Rep appearances include Florida Rep's nationally-acclaimed production of The House of Leaves, Mark St. Germain's Best of Enemies, Ralph's mother in Jean Sheperd's good-natured holiday play, A Christmas Story, Nell in the world premiere of Split in Three, Mary Jo in Dividing the Estate, Betsy/Lindsey in Clybourne Park, Brooke in Other Desert Cities, Ruth in Miracle on 34th Street and Sally in Talley's Folly.
Rachel has also appeared of late in the Foulds Theatre at the Alliance for the Arts in Theatre Conspiracy's productions of Amy and David Sedaris'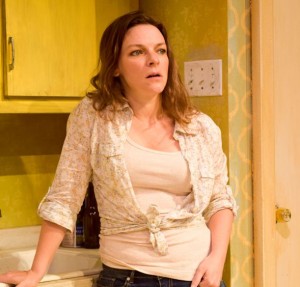 The Book of Liz and the Lillian Hellman classic Toys in the Attic.
Although the bulk of Rachel's experience is in theater, she is no stranger to film. Her screen work includes three independent films (Emma's Fine, World Traveler, Alchemy) and television (Burn Notice), along with national and regional commercials.
Rachel apprenticed through the Actors' Theatre of Louisville Acting and received her Bachelor's degree in theatre from the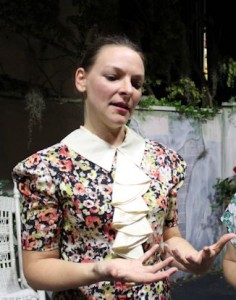 University of Alabama. Among her many accolades, Rachel is the recipient of Florida Weekly's Best Actress 2013. Notable nominations include the Angel of the Arts award for Performance Artist of the Year in 2009, Broadway "World's Best Actress in a Play 2012 – Central NY" for Frankie and Johnny in the Clair de Lune at Ithaca's Kitchen Theatre, and Broadway "World's Best Actress in a Play 2013 SW Florida" for Other Desert Cities.
"For me its about the process," Rachel told Gulfshore Business journalist Michael Korb in an interview for his January, 2016 piece, "Passion Players: The thespians of Southwest Florida have their work cut out for t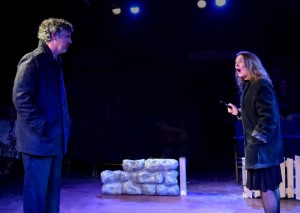 hem." "It is a beautiful, wonderful thing when you share a human experience and are able to create something. It's all about the tinkering. I love to solve the puzzle of a script. It's the exploration of human behavior and relationships. Performances are great, but I love being in a rehearsal room with other actors and the director and stage manager."
R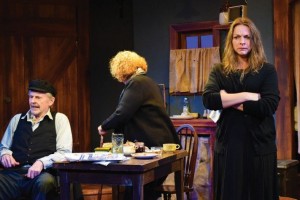 achel is also an Arts Administrator. In that capacity, she has served as an Associate Director, Director of Audience Development, Company Manager, Director of Education, Box Office Manager, and Fundraising Research, Community Programs Director and mentor. She has developed programs for theaters around the country for under-served populations. Rachel is also a t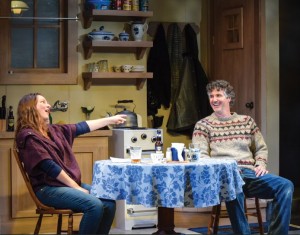 eaching artist and has taught classes and workshops for a variety of populations all over the country with her husband and fellow theatre artist, Brendan Powers, who stars with her in Outside Mullingar.
Rachel is the creator of Welcome to the Green Room, a resource for actors, singers and performing artists to share ideas and tips for a healthy lifestyle on a budget. She is a proud member of A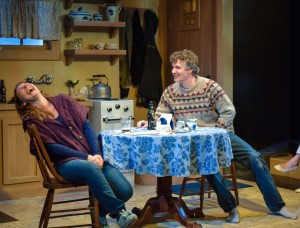 ctors' Equity Association, an honorary member of the NAACP, and has been the Production Manager for ArtFest Fort Myers since August of 2014.
For more on Rachel, please visit http://www.rachelburttram.com/.
August 23, 2017.
RELATED POSTS.