WGCU: Addams Family promises to be a scream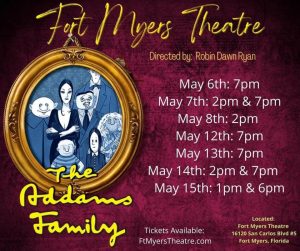 Ah, the intoxicating smell of the graveyard, proclaims Gomez in the opening number of the Addams Family musical. Once a year, we gather to honor the great cycle life and death. Come, every member of our clan – living, dead, and undecided – and let us celebrate what is to be an Addams.
Yes, the Addams Family – living, dead and undecided – gather once a year in the graveyard for a family reunion. This year,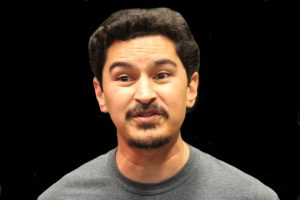 the graveyard is located at Fort Myers Theatre, an intimate setting with plush, first-class airline seats located on San Carlos Boulevard in west Fort Myers.
This show features all the usual suspects – the flamboyant and flashy Gomez Addams, his lithe and luscious wife, Morticia, Grandmama, Lurch, Cousin Itt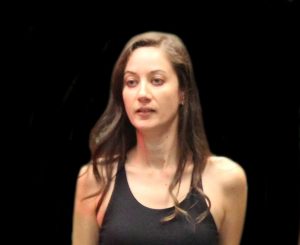 and, of course, Uncle Fester, whose ambition is to beat Elon Musk, Jeff Bezos and NASA to the lunar surface.
But one of the stars of the Addams Family musical is Wednesday Addams. Now 20, she's fallen in love with an ordinary boy whose ordinary family hails from Ohio, "a swing state." Yikes!
Anna Joy Lehman doesn't just play Wednesday. She is Wednesday. The whole cast is so invested in this show that they morph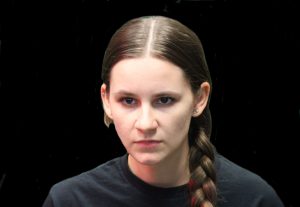 into their characters well before they reach the playhouse doors for rehearsal. In fact, no one at Fort Myers Theatre has ever seen Terry Lavy, who plays Fester, out of his skull cap!
Go here to listen to the rest of this review on WGCU.
April 29, 2022.