Fort Myers Theatre brings 1963 classic 'Bye Bye Birdie' to stage for 8 performances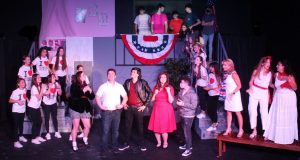 The new Fort Myers Theatre brings an updated version of the 1963 classic Bye Bye Birdie to the stage for eight performances over this weekend and next. Described as "one of the most captivating musical shows of our time," Bye Bye Birdie is filled with memorable songs, including "How Lovely to Be a Woman,"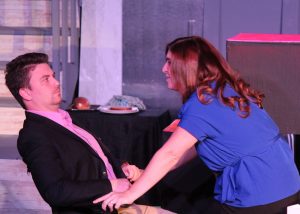 "Honestly Sincere," Kids," and "Put on a Happy Face." FMT's production is the Young Performers Edition and it features strong vocals, wonderful choreography and a host of eager young faces.
You know the storyline.
Conrad Birdie is the biggest rock and roll superstar in the world, and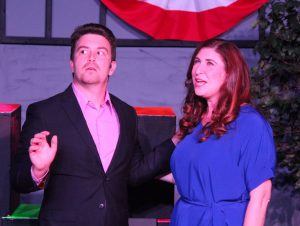 he's just been drafted into the Army. Albert Petersen is none too happy. Birdie was supposed to sing one of his songs in an upcoming movie that's on hold until after Birdie completes his tour of duty. But then Albert's secretary and long-suffering girlfriend, Rosie Alvarez, comes up with a plan that will land Birdie on The Tonight Show with Jimmy Fallon, where he'll sing Albert's song and wish his fans a fond farewell by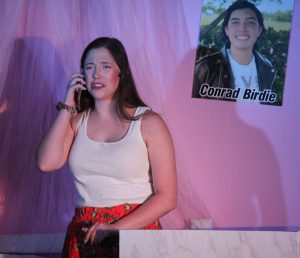 giving a symbolic goodbye kiss to one lucky high school coed, Kim McAfee of Sweet Apple, Ohio. Kim's thrilled. Her crew are out of their minds. Her parents are dazed and confused. And Albert's momma, Mae, is none too happy about Albert's plans to marry Rosie and settle down with her as a schoolteacher somewhere out west. The best laid plans often go awry, and Rosie's machinations could be scuttled by a number of diverse forces, not the least of which is Kim's green-with-envy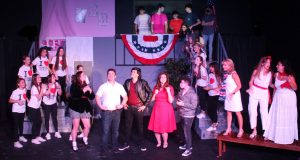 boyfriend, Hugo Peabody.
Alex Brown and Lisa Clark star as Albert and Rosie, Benjamin Herrera is Conrad Birdie, and Isabelle Blanco shines as Kim McAfee. Chris Wilson and Jennifer Heckman play Kim's exasperated parents, Harry and Doris MacAfee, Kristen Wilson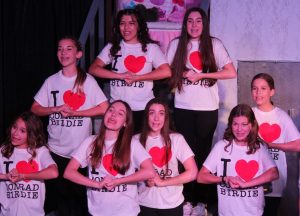 plays ex-Vaudevillian Momma Mae Petersen and Elijah Grant is Hugo Peabody.
Performances are at 6:00 p.m. on Friday, May 21, Saturday, May 22, Sunday, May 23, Friday, May 28, Saturday, May 29 and Sunday, May 30. There are also two 2:00 p.m. matinees on Sunday May 23 and Sunday, May 30.  Telephone 239-323-6570 for tickets or visit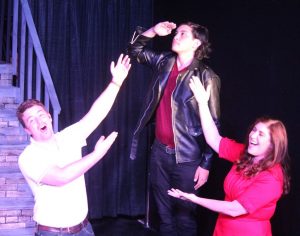 https://www.ticketor.com/ctw/tickets/bye-bye-birdie-ype-212720#buy.
Fort Myers Theatre is located at 16120 San Carlos Boulevard, Fort Myers, FL. 33908.
May 20, 2021.