Victor Kugler a/k/a Kraler ended up in forced labor camp for hiding Anne Frank and her family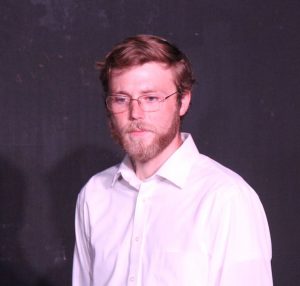 On stage through August 28 at Fort Myers Theatre is Wendy Kesselman's adaptation of Frances Goodrich and Albert Hackett's The Diary of Anne Frank. Spencer Reese Barney plays the part of Mr. Kraler, whose actual name was Victor Kugler.
Hiding Jews from the Nazis was an offense punishable by death, and after the Gestapo raided the annex and took the Franks, Van Danns and Dr. Dussel into custory, they arrested Kraler/Kugler and sent him to a forced labor camp in eastern Holland.
The only reason that Miep Gies was spared a similar fate was that the police officer who interrogated her was also from Vienna and decided to let her go.
Ten years after the war, Victor moved to Canada, where he lived until his death in Toronto on December 16, 1989 at the age of 81. Regrettably, he suffered from Alzheimer's during the final years of his life.
Barney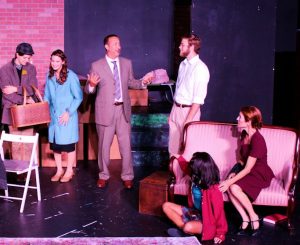 is building an imposing resume in Southwest Florida theater circles. In addition to Kraler, Spencer has been seen recently in the roles of Ms. Trunchbull in Matilda for Creative Theater Workshop, Horton (the Elephant) in Creative Theater Workshop's production of Seussical the Musical and the hot Latin lover Aldolpho in The Drowsy Chaperone. Go here to see all of his stage credits.
August 14, 2021.