Without Miep Gies, there would be no 'Diary of Anne Frank'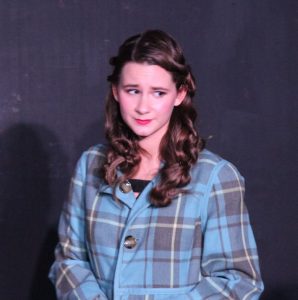 On stage through August 28 at Fort Myers Theatre is Wendy Kesselman's adaptation of Frances Goodrich and Albert Hackett's The Diary of Anne Frank. Anna Lehman plays the role of Miep Gies, the woman who, with her husband, helped hide the Franks, Van Danns and Dr. Dussel from the Nazis from June of 1942 until their discovery by the Gestapo on August 4, 1944.
Miep (whose given name was Hermine Santruschitz) was no stranger to hardship and danger. A couple of months before her twelfth birthday,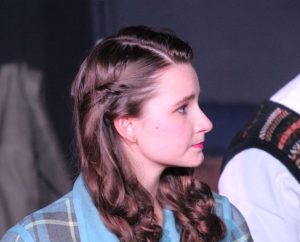 Miep was accepted into a Dutch program for malnourished children and placed with a foster family that helped her regain her health and strength. When they moved to Amsterdam, they took Hermine with them and raised her as if their own. They gave her something else – the nickname of Miep, which she affectionately carried the rest of her life.
Years after the family's relocation, Miep went to work for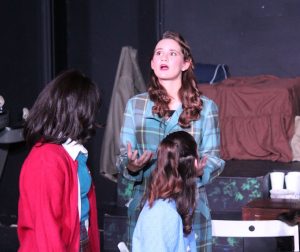 Otto Frank's company, which he had moved to Amsterdam when Nazi oppression in his native Germany became intolerable. Miep and Otto Frank had much in common. Both spoke perfect German, but struggled with Dutch. Like Frank, Miep knew what it was like to have to abandon her home and country of birth. And like Otto Frank, Miep correctly assessed the dangers posed by the Nazi regime.
Sensing that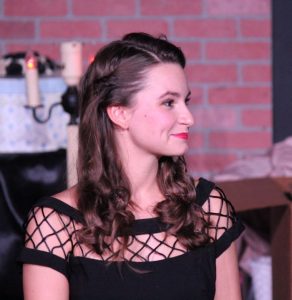 if the Nazis invaded the Netherlands, she would be forced to move back to Vienna, she wrote Queen Wilhelmina in 1939 for Dutch citizenship. As soon as it was granted, she married her longtime boyfriend, Jan Gies. Otto Frank and his family, including Anne, were honored guests at their wedding.
Recalling her own years of food insecurity, Miep gladly accepted the responsibility of finding food for the Franks, Van Danns and Dr. Dussel after they went into hiding. After the Nazis invaded the Netherlands, food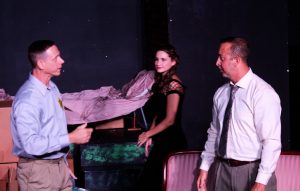 was rationed, but as part of the Dutch Resistance, Jan Gies was able to procure illegal ration cards. Miep used those cards to purchase food and household items from various grocers throughout the city, at no small risk to herself.
Although this episode did not make it into the play, Miep and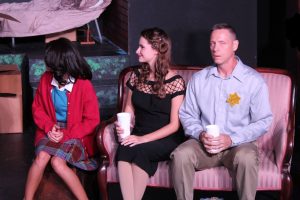 Jan spent one night in the annex to get a feel for the plight of the Franks, Van Danns and Dr. Dussel. "The fright … was so thick I could feel it pressing down on me," Miep would later write in her own memoir, Anne Frank Remembered, which she published in 1987.
After the Gestapo raided the annex 77 years and ten days ago,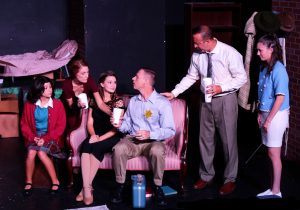 Miep found Anne Frank's diaries and put them in safekeeping for the family's return. But only Otto survived the death camps. Miep and Jan took him in following his return. He lived with them in Amsterdam until 1953.
Shortly after Otto came to live with them, Miep gave him Anne's diaries. He published them in 1947. But Miep refused to read them. However, following their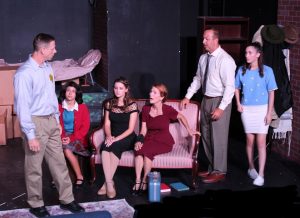 second printing, Otto finally persuaded Miep to give them a read. "Though I wept a lot," Miep recounted in her memoir, "I kept thinking, 'Anne, you gave me one of the finest presents I ever got.'"
Unlike Anne, Miep lived a long life. She died on January 11, 2010 just one month shy of her 101st birthday.
Were she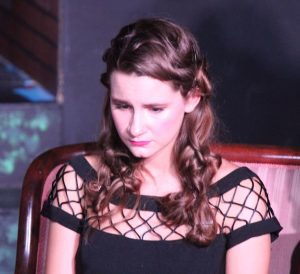 still living, Miep Gies would be proud of Fort Myers Theatre and the entire cast and crew of The Diary of Anne Frank. You see, as a woman of courage and conviction, Miep lectured for many years on Anne Frank's legacy and the lessons taught by the Holocaust. She would be heartened that the Theatre and this cast and crew are carrying on this tradition.
Late in life, Miep received many awards, including the Order of Merit of the Federal Republic of Germany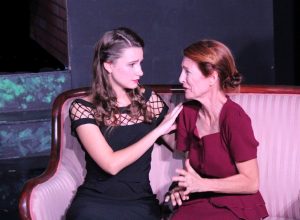 and the Yad Vashem Medal. But where Anne wrote that "I still believe, in spite of everything, that people are truly good at heart," Miep cautioned at the time she accepted the prestigious Wallenberg Medal, "I feel strongly that we should not wait for our political leaders to make this world a better place."
This still holds true today.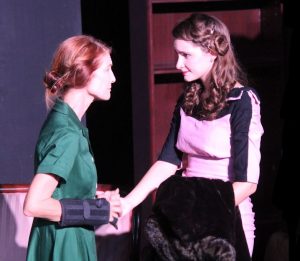 "It's been a very eye-opening experience," says Anna Lehman, who plays the woman without whom there would literally be no diary or timeless character upon which to base this play.
"I did a lot of research and read her book, Remembering Anne Frank. I was amazed by Miep's humble attitude and bravery," Lehman expounds. "She risked so much to help everyone because it was her duty. I feel honored to portray her and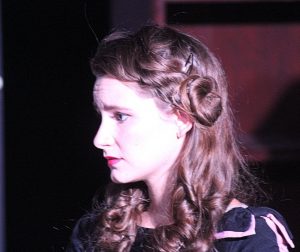 I have so much love and respect for this show. It's a very touching thing to tell the stories of these real people and what they went through. I hope audiences can learn something from it. What Miep wanted most was to ensure that this would never happen again."
August 14, 2021.